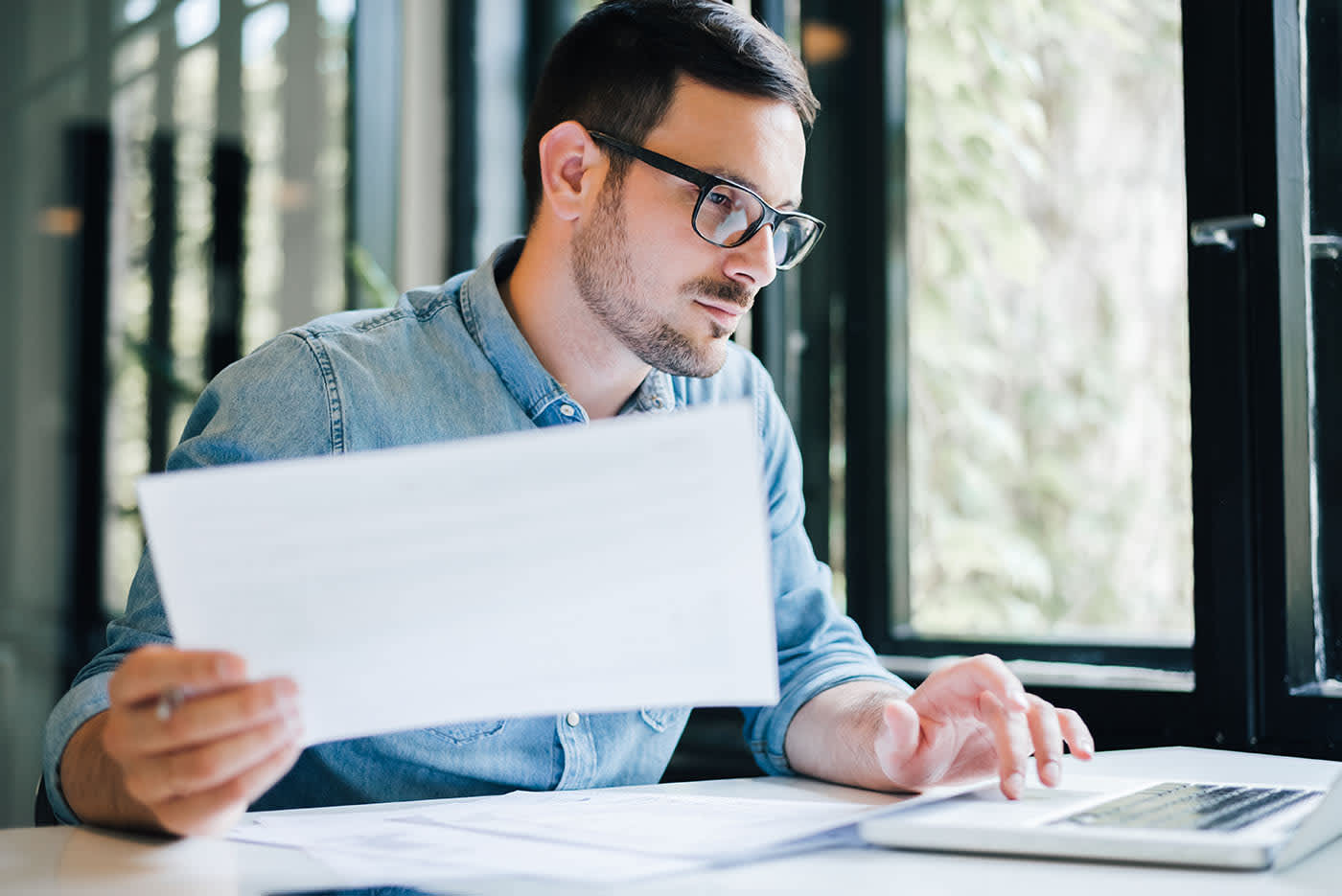 Criminology Degree
CriminalJusticeDegreeSchools.com is an advertising-supported site. Featured or trusted partner programs and all school search, finder, or match results are for schools that compensate us. This compensation does not influence our school rankings, resource guides, or other editorially-independent information published on this site.
Are you ready to find a school that's aligned with your interests?
Criminology is a field of study closely linked to sociology that examines the reasons why crime exists and persists in society. Degree programs are offered at the bachelor's, master's, and doctoral levels and are often highly interdisciplinary. Students develop analytical skills that will prepare them for entry-level positions in crime labs as forensic specialists, private investigators, law enforcement officers, and various other criminal justice related careers. Typical salaries in this field vary widely depending on the individual's level of education, job title, and overall career path.
Criminology Degree Training and Courses
The curriculum in a criminology program is designed to help students learn about the criminal justice system and its processes, the roles played by individuals in the system, and the fundamentals of crime scene investigation and processing. Students should be interested in a range of subjects, such as psychology, sociology, law, and biology, as well as the principles of explaining crime and helping professionals investigate crime scenes. There are many specialty areas within criminology, such as criminal behavioral analysis, ballistic analysis, fingerprint analysis, and trace evidence processing. Criminology students learn how to solve crimes according to the scientific method and gain skills in analyzing suspect behaviors.
Featured Online Programs
Explore program formats, transfer requirements, financial aid packages, and more by contacting the schools below.
Criminology is a broad field and the recommended degree level will depend on individual career goals. For example, while only 40% of criminal investigators recommend that individuals entering the field have some college education or a post-secondary certificate, 77% of sociologists recommend that applicants have a doctoral degree.1,2
Examples of courses in a criminology degree curriculum include:
Theories of Social Order
Culture and Crime
Economics of Crime and Social Problems
Criminal Justice System
Criminal Procedures and Evidence
Police and Society
Victimology
Juvenile Delinquency
Drugs and Crime
White Collar Crime
Psychology of Criminal Behavior
Punishment and Corrections
Criminal Investigations
Crime Analysis
Criminal Justice Administration
Crime and Public Policy
Constitutional Law: Criminal Process and Rights
Surveillance and Privacy in Contemporary Society
Criminal Justice Theory
Did you know? Criminologists share many of the same skills as statisticians, with the added roles of analyzing behavior and predicting crime patterns while visiting crime scenes and interviewing suspects.
Traditional Forensic Psychology Degree Programs
The Department of Criminology at the University of Pennsylvania is highly regarded nationally and internationally and offers three on-campus degree programs in criminology: an interdisciplinary bachelor's degree, a master of science, and a small PhD program. The bachelor's degree is the only such program offered by an Ivy League school and enables students to analyze crime from a variety of different historical and theoretical perspectives to develop a thorough foundation. The master's program prepares students for either further study in research or for practice in the workplace in criminal justice organizations. Dual degrees are also available pairing criminology with government administration, law, and social policy. The doctorate program at UPenn focuses on research and students are required to pass comprehensive exams, lead a research project, and write and defend a dissertation.
Loyola confers a Master of Arts in Criminal Justice and Criminology that prepares students to assume positions of leadership in criminal justice-oriented organizations. To earn the degree students complete 30 credit hours of coursework divided between five required courses and five electives. Courses in the core program of study include Theories of Criminal Behavior, Program Evaluation and Research Methods, and Applied Data Analysis and Interpretation. The program may be pursued under a thesis or a non-thesis option; students on the non-thesis track complete a comprehensive examination in lieu of the thesis. Loyola University Chicago established its first criminal justice and criminology degree program in 1975, and students have been benefitting from the university's proximity to and partnership with Chicago and Cook County criminal justice agencies since that time. Students who do not hold an undergraduate degree may also be interested in the school's five-year bachelor's/master's program in criminology and criminal justice.
Online Forensic Psychology Degree Programs
Arizona State University's highly-regarded School of Criminology and Criminal Justice offers both a Bachelor of Science and a Master of Arts in criminology and criminal justice fully online. In the bachelor's program, students take the same courses as on-campus peers and must take general education, interdisciplinary, and core courses in criminology. The graduate program incorporates two core areas of study, theory and research, as well as research methods and analytical techniques. The criminal justice program at Arizona State University has been highly ranked by US News & World Report and its faculty have been recognized for their contributions to research in the fields of criminal justice and criminology. On-campus options also include a five-year program for a combined bachelor's/master's in criminal justice and criminology and a PhD program.
At the University of Texas at Dallas, students can earn a Master of Science in criminology through its School of Economic, Political, and Policy Sciences either online or on-campus. The multidisciplinary curriculum covers theoretical and applied research in the causes and control of crime as well as variations in the patterns of crime over time and geography. Students enrolled in the program complete a 15-credit hour core of courses such as Etiology of Crime and Criminality, Crime and Justice Policy, and Research Design. Students additionally complete 21 credit hours of electives, of which six graduate-level credit hours may be taken from programs outside criminology and of which a further six credit hours may be faculty-supervised independent study. Graduates are prepared to assume advanced roles in criminal justice, to teach as adjunct faculty at the college level, and to pursue terminal degrees in criminal justice-related areas. The university also offers on-campus bachelor and doctoral degrees in criminology.
Criminology Job Description
Graduates of programs in criminology are prepared to find work in a variety of fields. A bachelor's degree in criminology can be completed in four years, with an additional two years typical for completing a master's degree. It can take another three to six years to earn a doctorate for those interested in applied research or teaching at the college level. Individuals who enjoy working with people may find employment as corrections officers, counselors, or rehabilitation officers. Jobs are also available in local, state, and federal governments to develop and evaluate policies and procedures related to the legal and criminal justice systems, such as policy analysts and legal assistants. Research careers in criminology and sociology are possible at the doctoral level in universities, think tanks, and government departments.
Related Jobs
The job opportunities for criminology graduates vary widely depending on the level of education of the individual and their overall career goals. Some related jobs for criminology degree holders include:
Criminology Salary and Job Outlook
Due to the wide variety of jobs that criminology graduates may pursue, the salary and job outlook for this group varies. Job growth for most positions law enforcement has slowed, but employment opportunities are abundant as experienced professionals retire or seek other careers. While employment data for criminologists is not available, the average annual salary for detectives and criminal investigators, who perform similar work, was reported at $79,970 as of 2017.3 Sociologists, who may conduct research on crime and criminal behavior, earned a similar median salary at $79,650.2 In contrast, probation officers and correctional treatment specialists earned a median salary of $51,410 and were expected to experience 5 to 9% job growth through 2026.4
Additional Resources
How is a criminology degree different from criminal justice degree?
Criminology is the study of the various aspects of crime, such as the causes and implications of crime on society. In contrast, criminal justice is the study of the practical and legal structures in place to deal with criminal behavior.
How long will it take me to complete a criminology degree?
Typically, an undergraduate degree takes four years of full-time study to complete. A master's degree can take as little as one-and-a-half years of full-time study, although most programs are two years in length. A doctoral degree can take as little as four years; however, this can vary depending on the individual and the type of research project pursued.
References:
1. O*NET OnLine, Criminal Investigators and Special Agents: https://www.onetonline.org/link/summary/33-3021.03
2. O*NET OnLine, Sociologists: https://www.onetonline.org/link/summary/19-3041.00
3. O*NET OnLine, Detectives and Criminal Investigators: https://www.onetonline.org/link/summary/33-3021.00
4. O*NET OnLine, Probation Officers and Correctional Treatment Specialists: https://www.onetonline.org/link/summary/21-1092.00
CriminalJusticeDegreeSchools.com is an advertising-supported site. Featured or trusted partner programs and all school search, finder, or match results are for schools that compensate us. This compensation does not influence our school rankings, resource guides, or other editorially-independent information published on this site.
Take the next step toward your future.
Discover programs you're interested in and take charge of your education.