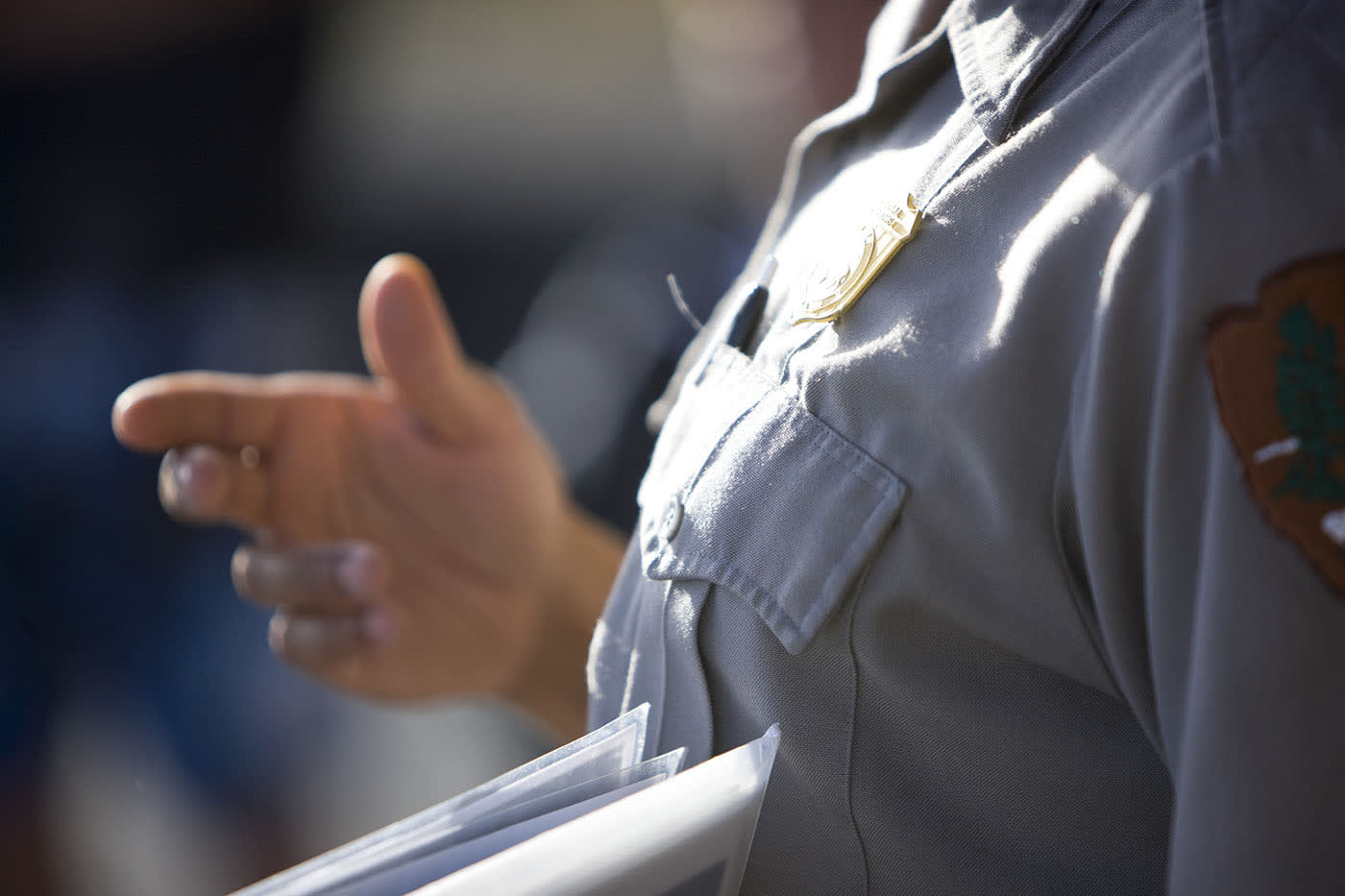 Corrections Officer: Career Guide
CriminalJusticeDegreeSchools.com is an advertising-supported site. Featured or trusted partner programs and all school search, finder, or match results are for schools that compensate us. This compensation does not influence our school rankings, resource guides, or other editorially-independent information published on this site.
Are you ready to find a school that's aligned with your interests?
Corrections officers oversee prisoners in rehabilitation facilities and prisons. They typically work for local, state, and federal governments, though some may find employment in substance abuse facilities or psychiatric hospitals. Tasked with maintaining order, they enforce rules, ensure inmates follow facility protocols, and write up reports.
According to the Bureau of Labor Statistics (BLS), corrections officers earned a median annual salary of $44,400 as of May 2018. While the BLS reports a nationwide downturn in demand for these professionals, individuals considering careers as corrections officers can still find ample opportunities. Through work experience and education, applicants can optimize their resumes to appeal to potential employers.
This guide provides information on how to become a corrections officer, including a detailed job description, training requirements, and job outlook information.
Featured Online Programs
Explore program formats, transfer requirements, financial aid packages, and more by contacting the schools below.
Career Description, Duties, and Common Tasks
Corrections officers supervise inmates in jails, prisons, and rehabilitative facilities. Depending on the specific location, they may oversee arrested individuals, people waiting for or undergoing trial, or those serving out sentences. Corrections officers ensure their facilities remain safe by keeping strict schedules, performing routine inspections, preventing fights or assaults, and ensuring that everyone follows facility rules.
A corrections officer's tasks vary by role. When ensuring the safety of those in their care, they may search for forbidden items and check for substandard living conditions. They also prevent escapes by performing inspections to guard against potential tampering, checking bars, locks, fences, and gates that may surround the facility. For security purposes, and the safety of all inmates, corrections officers must also keep a careful watch on their charges and report any odd or dangerous behavior.
Corrections officers oversee most aspects of a prisoner's daily life, including activities and transportation. These professionals must also engage in administrative tasks. Acting as a direct liaison between inmates and the courts, they provide reports, maintain files, and update higher officials of any notable occurrences.
Steps to Become a Corrections Officer
Individuals interested in pursuing careers as corrections officers should consider where they wish to work, as paths can vary widely depending on the particular location. However, the steps below offer some guidance for anyone considering a career in the field.
OBTAIN A HIGH SCHOOL DIPLOMA OR EQUIVALENT
While requirements vary by location, all corrections officers must hold a high school diploma or equivalent.
CHECK LOCAL GUIDELINES
Some states and local governments require corrections officers to complete further education, such as an associate degree or a security-related vocational program.
FOR FEDERAL POSITIONS: COMPLETE A BACHELOR'S DEGREE
Each federal corrections officer must hold a bachelor's degree.
FOR FEDERAL POSITIONS: OBTAIN RELEVANT EXPERIENCE
Corrections officers in federal prisons must complete at least one year of experience related to security, counseling, or supervision.
COMPLETE TRAINING
Once hired, corrections officers train through an academy program, commonly gaining skills in self-defense and security protocols, policies, and regulations.
Corrections Officer Job Training
Corrections officers undergo training through academies that adhere to standards set by the International Association of Directors of Law Enforcement Standards and Training. Known as Peace Officer Standards and Training (POST) academies, these state-run programs prepare corrections officers for successful work in the field. Prospective workers may train alongside other security and law enforcement personnel. While POST timelines vary by state, training academies for corrections officers usually last several months.
Depending on the state, POST programs may run through government arms like law enforcement (Texas), criminal justice (New York), or the state attorney general's office (Wyoming). Some states may require a candidate to pass a test before qualifying for the academy. Others require corrections officers to obtain a state-specific license before entering the workforce.
Once assigned to a facility, new corrections officers work with experienced personnel to better understand their particular institution. Corrections officers need knowledge and skills in official protocols, emergency procedures, paperwork chains, and conflict management. Depending on the particular facility, site-specific training or apprenticeship periods can last from a few months to a year.
Other Helpful Skills and Experience
Employers may look for certain work experience or soft skills when hiring corrections officers. Related more to personality than education or experience, desirable soft skills for corrections officers include communication, social perceptiveness, and decision-making skills. Corrections officers must also maintain their physical condition and demonstrate the strength required to restrain inmates.
Corrections officers must possess strong communication skills to interact with coworkers and prisoners safely. Additionally, these professionals need written communication skills for filing reports. Employers also expect knowledge of Microsoft Office programs, particularly Word and Excel.
Corrections officers must also demonstrate social awareness. They watch for potential problems, help to solve conflicts, and make quick decisions when necessary. Emotional control is another important requirement for workers in the field to keep calm under pressure. As detail-oriented workers, these professionals enforce protocols to keep everyone safe.
Ideal work experience for a corrections officer can include military or law enforcement experience. Some employers also look for those with experience in counseling or psychology.
Salary and Career Outlook
According to the BLS, corrections officers earned a median annual salary of $44,400 in 2018. Experience highly affects salary potential. PayScale reports that experienced professionals make 27% more than entry-level employees, while late-career corrections officers make 39% more. With a background in law enforcement, military, emergency response, security, or communication, corrections officers can potentially advance their careers and increase their salaries at a faster rate. Professionals in the field can also pursue experience through higher education.
While the BLS projects demand for corrections officers to decline by 7% from 2018-2028 due to constricting government budgets, qualified individuals can still find ample opportunities. Retirement, transfers, and career changes cause job openings in individual facilities. Those interested in careers as corrections officers can hone their resumes by pursuing education -- such as an associate or bachelor's degree in criminal justice -- or gaining relevant experience in the workforce.
Location also affects job potential. Texas, California, New York, Florida, and Pennsylvania employ the highest number of corrections officers in the country. States with the highest concentration of these jobs include New Mexico, Arizona, and Arkansas. California, New Jersey, and Rhode Island offer the highest mean annual wages for corrections officers.
Frequently Asked Questions
How long does it take to become a corrections officer?
It depends largely on the particular position. Local and state facilities maintain different requirements. Some require only a high school diploma, and training timelines can vary. Other positions, including federal roles, require a bachelor's degree -- which typically takes four years to complete -- plus 1-3 years of work experience. Some positions may require an associate degree, vocational certificate, or minimum work experience. Most roles require applicants to be either 18 or 21 years old before they qualify.
Is a corrections officer a law enforcement officer?
Official designations vary by state. Some states train corrections officers -- also known as peace officers -- through law enforcement channels. Though they cannot arrest individuals, these professionals enforce regulations in government-run facilities. They take responsibility for incarcerated individuals, and they use many of the same skills as police officers, including communication, negotiation, and conflict resolution. Like police officers, corrections officers must maintain strong physical health and remain calm in stressful situations.
What can disqualify you from being a correctional officer?
Because of the sensitive nature of the position, some people may not qualify these roles. Those with felony convictions are unlikely to become corrections officers. Some states may accept applicants with misdemeanor convictions, depending on the nature of the crime. Lack of physical strength can also disqualify individuals from working as corrections officers.
CriminalJusticeDegreeSchools.com is an advertising-supported site. Featured or trusted partner programs and all school search, finder, or match results are for schools that compensate us. This compensation does not influence our school rankings, resource guides, or other editorially-independent information published on this site.
Take the next step toward your future.
Discover programs you're interested in and take charge of your education.