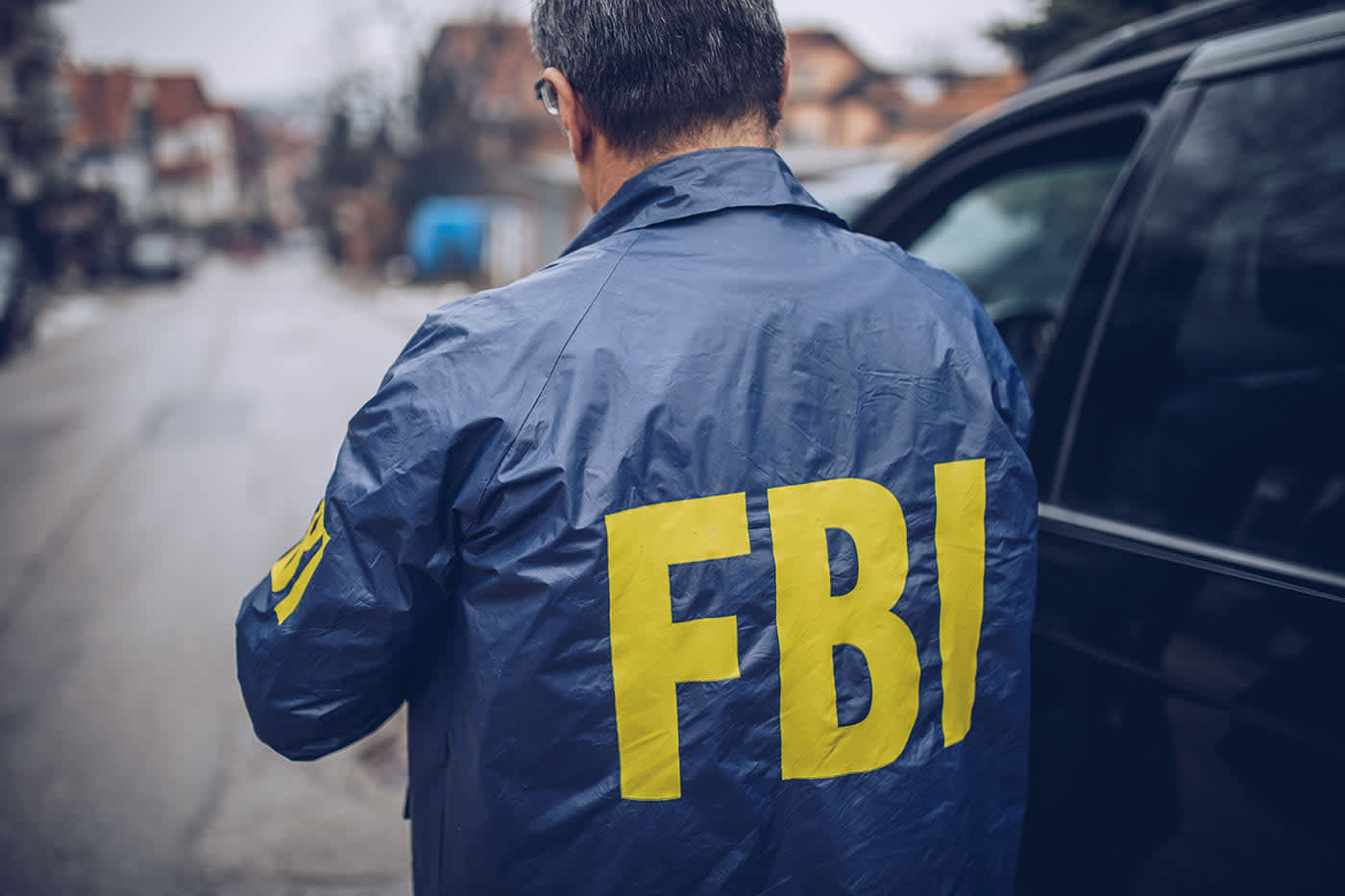 How to Become an FBI Agent: Career Guide
CriminalJusticeDegreeSchools.com is an advertising-supported site. Featured or trusted partner programs and all school search, finder, or match results are for schools that compensate us. This compensation does not influence our school rankings, resource guides, or other editorially-independent information published on this site.
Are you ready to find a school that's aligned with your interests?
Are you interested in protecting your country from national security threats and investigating serious crimes? If so, then a career as an FBI agent might be for you. TV shows and movies may offer an exaggerated portrayal of an FBI agent's duties, but the Bureau does perform exciting, potentially dangerous work, the duties of which fall far outside the realm of most typical careers.
Law enforcement, which includes agencies like the FBI, is a field that's always in high demand, and there's plenty of earning potential for FBI agents. According to the FBI's website, most agents earn a salary of about $80,000 per year within five years of joining the agency.
If you think a career in the FBI might be for you, this guide will give you an overview of how to become an FBI agent, including educational requirements and an outline of the rigorous screening process applicants must complete. You'll also find information on typical FBI agent salaries and what it takes to advance in this unique and exciting career path.
What Does an FBI Agent Do?
The job duties of an FBI agent vary depending on the case they're working, the skills they possess, and the role they play at the bureau. Each day or case can lead to taking on different tasks, and even the bureau even admits that there's no "typical day" — as there is always something new to the job.
That said, there are some duties you can expect to encounter in a role at the FBI. These include testifying in court, collaborating with other agents on various tasks, working with sources to follow leads on crimes, making arrests, and paperwork — because there's always paperwork.
Your role in the FBI can also vary based on what part of the field you're in and where you're located. Some agents may spend more time in an office while working in a local capacity, whereas others may spend less time working from a home base.
But, whether you work in a local, national, or international capacity, the same thing is true: Being an FBI agent is an exciting and rewarding — though potentially dangerous — opportunity, one that offers a way to protect your community and your country. The FBI is comprised of a highly skilled and highly trained force with a goal of protecting people from issues like cyber crime, counterterrorism, and organized crime.
This job requires a great amount of time and dedication, but can be worth the sacrifices for the right candidates.
Featured Online Programs
Explore program formats, transfer requirements, financial aid packages, and more by contacting the schools below.
Career Description, Duties, and Common Tasks
FBI agent overview
In general, the Bureau works to investigate and address threats to national security in the United States, both through intelligence-gathering and crime investigations. The FBI divides its investigations into several major areas, including cybercrime, white-collar crime, foreign counterintelligence, and domestic and international terrorism.
FBI agent duties and tasks
FBI agents perform a variety of roles, and the specific duties and responsibilities will vary from agent to agent. Active agents may perform a wide assortment of tasks to aid with investigating and addressing threats to national security, including gathering intelligence, conducting surveillance, executing search warrants, and making arrests. Agents may investigate crimes in the field or perform administrative and managerial roles, such as training or public affairs.
Working as an FBI agent
Few agents join the FBI seeking a typical job, and the work can be both unpredictable and demanding. Most agents are expected to work at least 50 hours each week and are typically on call 24/7. Since major criminal activities and threats can occur at any time, agents frequently work on weekends and holidays. Agents must also be willing to carry a firearm, use deadly force, and expose themselves to potential bodily harm.
Steps to Become an FBI Agent
MEET GENERAL ELIGIBILITY REQUIREMENTS

The FBI maintains an extensive list of general eligibility requirements for employment. Applicants must be between 23-36 years old, hold U.S. citizenship, and have a clean criminal record with no felony convictions.

OBTAIN A BACHELOR'S DEGREE

All FBI agents must hold a bachelor's degree at minimum, and many possess a master's degree or higher. FBI agents often earn degrees in fields such as criminal justice or political science, though the Bureau does not maintain any specific academic major requirements for applicants.

OBTAIN PROFESSIONAL EXPERIENCE

Applicants must possess at least two years of full-time professional work experience. Those who hold a master's degree or higher can apply with only one year of professional experience.

COMPLETE THE AGENT SELECTION PROCESS

Potential FBI agents must submit to multiple rounds of testing and interviews. Phase I testing primarily measures logic-based reasoning, situational judgement, and personality traits. Successful candidates then move on to Phase II testing, which includes a structured interview. Candidates must also pass a physical fitness test, a drug test, a polygraph test, and a background investigation.

COMPLETE BASIC FIELD TRAINING

After completing all other steps, candidates report to the FBI Academy in Quantico, Virginia, to complete the 20-week basic field training course.
Education Requirements for FBI Agents
Not sure how to be an FBI agent? To become an FBI agent, you'll need a minimum of a bachelor's degree from an accredited college or university in the United States. While there are no requirements as to what type of degree you should have, there are certain majors that are better suited to this job. Some of the best degrees to get a job as an FBI agent include:
Computer science and IT
Hard sciences like chemistry or biology
Finance and accounting
International studies and foreign languages
Criminal justice and military intelligence
Depending on your preferred career path, it might also be in your best interests to earn a master's degree in a related field. If you earn a master's degree, you'll likely need fewer years of on-the-job experience to qualify and have the potential to earn more. A graduate degree may also qualify you for or set you apart for certain jobs — especially technical positions.
As you plan your career path, it's best to earn a degree that's well-suited to the type of work you want to do as an FBI agent. If you want to work in cybersecurity, you may want to consider earning a degree in computer science or IT. On the other hand, if you want to work in foreign intelligence, you might be better off with a degree in international studies or a particular foreign language.
FBI Agent Job Training
As an incoming FBI agent, you'll have to complete new agent training as part of the bureau's basic field training course. Lasting 20 weeks and including more than 800 hours of instruction, field training features four major concentrations: academics, case exercises, firearms training, and operational skills.
The academic concentration explores a broad selection of subjects, including law, behavioral science, ethics, and forensic science. Students gain specialized skills in interviewing, report writing, interrogating, and investigating. These lessons prepare candidates to perform criminal investigations and run counterintelligence and counterterrorism operations.
The operations skills concentration encompasses the hands-on work of the FBI, including surveillance, operations planning, and tactical driving. Much of this experiential training occurs at the FBI's Hogan's Alley, an elaborate mock town that enables students to develop their skills through simulated exercises.
Firearms training is another major component of an agent's education. Building knowledge in the fundamentals of marksmanship, the firearms training curriculum includes weapons orientation, firearms safety, weapon handling skills, and live fire training. Students complete a total of 110 hours of firearm instruction across 28 training sessions.
Case exercises integrate all aspects of training in complex simulations. Using the Hogan's Alley environment, these exercises simulate the major steps of an FBI investigation, from an initial tip all the way through the arrest of multiple subjects.
Other Helpful Skills and Experience
While FBI agents need an uncommon set of skills, some aspects of the job are similar to any other government agency. The FBI lists eight core competencies that define special agents, including collaboration, communication, adaptability, interpersonal ability, and leadership. The Bureau encourages applicants to demonstrate evidence of these soft skills on their resume.
Along with general soft skills, the unique nature of FBI work requires certain other specialized skills. For example, proficiency in a language other than English can be very valuable, particularly for agents interested in pursuing counterterrorism and counterintelligence work. Fluency in languages such as Chinese, Russian, and Arabic may be particularly useful for FBI agents.
The FBI investigates many types of crimes, and the agency looks for applicants with specialized skills and work experience in fields that may be useful to investigations. For example, candidates with strong IT skills may be tapped to investigate cybercrime.
The FBI also recognizes the value of military and law enforcement training, and many agents emerge from these agencies. Certain positions, such as the FBI's Hostage Rescue Team, require a minimum of three years of military or law enforcement experience.
Featured Online Programs
Explore program formats, transfer requirements, financial aid packages, and more by contacting the schools below.
Salary and Career Outlook
How much does an FBI agent make? The average FBI salary isn't cut and dry like it is in other fields, in major part because there are several unique factors to consider. For starters, new special agents are paid on the GL schedule for federal law enforcement officers, which means they enter at pay level GL-10 — or $52,440 per year as of 2021 — during their academy training at Quantico.
Upon completion of training, FBI agent salary levels are dictated by field office assignment. After a two-year probationary period, agents transition to the general schedule pay scale, with most agents achieving a GS-13 pay level — a minimum of $79,468 per year — within five years of service.
Most criminal investigators advance through job experience rather than additional education. FBI agents with specialized skills or relevant professional backgrounds may be able to advance to specialized positions that command higher salary levels. Some agents may achieve higher salaries in supervisory positions.
The BLS projects that positions for all criminal investigators (including FBI agents) will grow by 5% from 2018-2028, which is about as fast as the national average. Even as crime rates fall, the demand for public safety and specialized investigations is likely to remain constant, ensuring employment for FBI agents in the future. However, FBI jobs will likely remain competitive due to low employee turnover and the specialized nature of the work.
Frequently Asked Questions
What is a typical day for an FBI agent?
The varied nature of the job means that FBI agents may have fewer "typical days" than most workers. However, agents often spend their days investigating crimes, interviewing sources, and gathering evidence. Agents may specialize in one area of investigation, such as intelligence analysis or forensic accounting. They typically work at least 50 hours per week and may have highly irregular hours, including weekends and holidays.
What is the training for an FBI agent?
New agents complete a rigorous basic field training course at the FBI Academy in Quantico, Virginia. Lasting 20 weeks, the training features more than 800 hours of instruction in four key areas: academics, operational skills, firearms, and case exercises. Simulations and other hands-on training exercises form a significant part of the training curriculum.
How much do FBI agents make?
The salary earned by FBI agents varies based on experience, position, and assignment location, among other factors. All agents enter the Bureau at a minimum pay level of GL-10, or $52,440 per year as of 2021, and most achieve a GS-13 pay level, or $79,468 per year as of 2021, within five years of service. The BLS reports that the average annual salary for all types of crime investigators was $89,300 as of May 2020.
Do I need to know a foreign language to become an FBI agent?
No, it's not required to know a foreign language to be in the FBI. That said, it can be of great help to know one or more foreign languages if you want to work for the FBI — especially if you want to work in a field like counterterrorism that deals with people from other nations.
Are there any education requirements for becoming an FBI agent?
Yes, there are education requirements to join the FBI. You must have a bachelor's degree to join the FBI as an agent, though there's no specification on what your major must be. That said, a major in a field like criminal justice or computer technology can be extremely useful in your role at the FBI.
CriminalJusticeDegreeSchools.com is an advertising-supported site. Featured or trusted partner programs and all school search, finder, or match results are for schools that compensate us. This compensation does not influence our school rankings, resource guides, or other editorially-independent information published on this site.
Take the next step toward your future.
Discover programs you're interested in and take charge of your education.