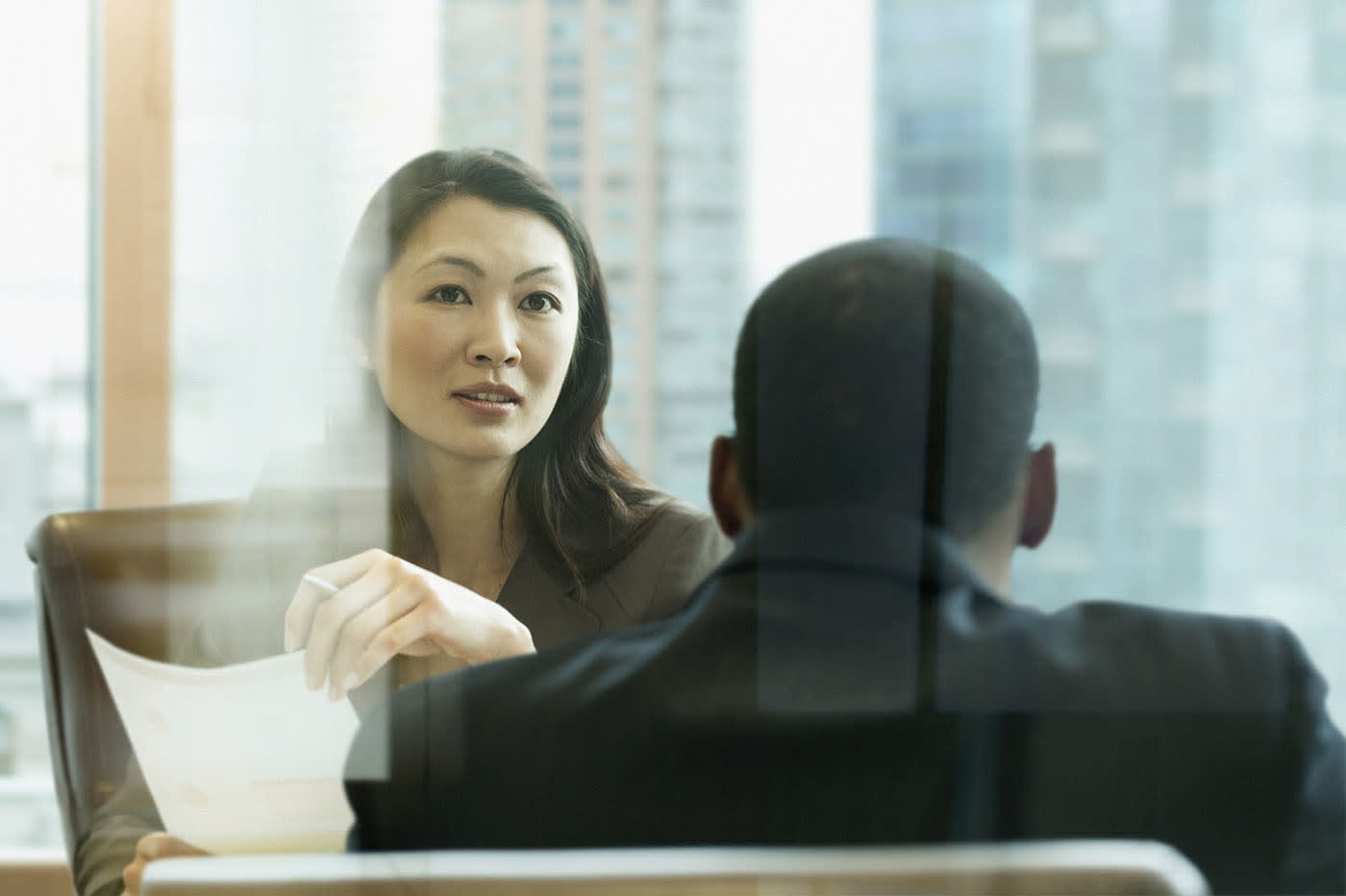 Guide to Criminal Psychology Degrees
CriminalJusticeDegreeSchools.com is an advertising-supported site. Featured or trusted partner programs and all school search, finder, or match results are for schools that compensate us. This compensation does not influence our school rankings, resource guides, or other editorially-independent information published on this site.
Are you ready to find a school that's aligned with your interests?
What Is a Criminal Psychology Degree?
Criminal psychology examines the thoughts, feelings, events, and behavior of offenders. Graduates with a criminal psychology degree often work in various branches of the criminal justice system, including law enforcement, the court system, and corrections. Other graduates work at mental health facilities, nonprofits, government organizations, or private practices.
Aspiring criminal psychologists often begin their educational journey with a bachelor's degree in criminal justice, clinical psychology, counseling, or forensic psychology. Psychology and counseling programs frequently offer relevant concentrations in criminology or criminal justice. Criminal justice bachelor's graduates earn an average salary of $56,000 annually, according to PayScale.
Criminal psychology students interested in careers as administrators, forensic psychologists, or academics often pursue master's or doctoral degrees. According to the Bureau of Labor Statistics (BLS), psychologists enjoy promising job growth projections and earned an annual median salary of $80,370 in 2019.
Featured Online Programs
Explore program formats, transfer requirements, financial aid packages, and more by contacting the schools below.
Why Get a Degree in Criminal Psychology?
Criminal psychology degree programs often boast fascinating, interdisciplinary curricula that increase student understanding of society and criminal behavior. Graduates can pursue a variety of exciting careers that offer strong salary potential. The following list outlines several benefits of earning a criminal psychology degree.
Interesting Subject Matter

The popularity of media featuring crime analysis suggests that many people find the study of criminal behavior, treatment, and behavior interesting. Studying this subject matter yields expertise in individual psychology and social dynamics.

Exciting Careers

Students passionate about law enforcement, social justice, crime prevention, and/or offender rehabilitation and treatment often find criminal psychology careers rewarding and exciting.

Salary Advancement

Professionals already working within the criminal justice system can often qualify for promotions and higher pay by earning a criminal psychology degree.
Career and Salary Outlook for Criminal Psychology Graduates
Criminal psychology graduates can qualify for criminal justice careers across the three major areas of the criminal justice system: law enforcement, courts, and corrections. Some criminal psychology bachelor's degree graduates pursue law enforcement careers, such as crime analyst and FBI agent. Salaries for these positions vary based on work experience and other credentials, but generally range from $47,000-$65,000 annually, according to PayScale.
Other criminal justice graduates work within the court system as victim advocates or forensic psychologists. Victim advocates often hold bachelor's degrees and earn annual salaries averaging $35,415, while forensic psychologists need doctoral degrees and make about $69,855 annually.
Many criminal justice graduates advance their careers and salaries by pursuing advanced degrees or certifications that build expertise in specialized areas.
Criminal Psychology Careers: Median Salaries by Experience
| Job Title | Entry Level (0-12 Months) | Early Career (1-4 Years) | Mid-career (5-9 Years) | Experienced (10-19 Years) |
| --- | --- | --- | --- | --- |
| Victims Advocate | $33,000 | $34,000 | $38,000 | $39,000 |
| Correctional Case Manager | $35,000 | $38,000 | $42,000 | $47,000 |
| Crime Analyst | $44,000 | $45,000 | $50,000 | $49,000 |
| FBI Agent | $52,000 | $60,000 | $65,000 | $82,000 |
| Forensic Psychologist | $51,000 | $66,000 | $80,000 | $85,000 |
Source: PayScale
Explore More Criminal Justice Careers
Interview with a Criminal Psychology Professional
The following interview with forensic psychiatrist Michael Welner illuminates an intriguing career path at the intersection of medicine, criminology, and psychology.
Read Our Interview with a Forensic Psychiatrist
Types of Criminal Psychology Degrees
Aspiring criminal psychology students typically pursue criminal justice degrees or degrees in psychology with concentrations in forensic psychology, criminology, or criminal justice. Bachelor's degree programs take about four years of full-time study to complete. Graduates qualify for entry- and mid-level positions in corrections, law enforcement, and social work.
Leadership careers in criminal justice and psychology often require a master's or doctoral degree. Master's degrees usually take about half as long as doctoral degrees to complete, so many students in this field pursue master's degrees to qualify for career and salary advancement. However, top-level criminal psychologists need a doctorate. The BLS projects a favorable job growth of 14% for psychologists during 2018-2028.
Bachelor's Degree in Criminal Psychology
Traditionally paced bachelor's programs in criminal justice typically require about 120 credits and take four years to complete. Applicants typically must hold a high school diploma (or equivalent) and submit transcripts and ACT or SAT scores. Graduates can pursue jobs such as victim advocate, crime analyst, or correctional case manager. Bachelor's degrees related to criminal psychology include:
BS in criminal justice
BS in psychology with a forensic psychology concentration
BS in criminology and criminal justice
Master's Degree in Criminal Psychology
Criminal psychology-related master's programs typically require applicants to hold a bachelor's degree with evidence of coursework in related fields. Other requirements may include GRE scores, letters of recommendation, and related professional experience. Traditional master's programs take about two years to complete and include supervised internship experiences.
Graduates can pursue further study through a doctoral program or professional roles such as correctional treatment specialist or substance abuse and behavioral disorder counselor.
Potential criminal justice-related master's degrees include:
MS in criminal justice
MBA with specialization in criminal justice
MS in criminology
Ph.D. in Criminal Psychology
Credit requirements vary, but many criminal justice-related Ph.D. programs entail 90-130 credits, including a dissertation project, and take between 4-6 years to complete. Graduates typically pursue careers as forensic psychologists.
Many criminal psychology doctoral programs require applicants to hold a master's degree and/or professional experience in related fields. Application requirements usually include letters of recommendation, GRE scores, and official transcripts. Titles vary for doctoral programs in this field, but may include:
Ph.D. in criminal justice
Ph.D. in justice, law, and criminology
Ph.D. in forensic psychology
Concentrations in Criminal Psychology
Students interested in law enforcement or investigative careers often look for degrees in criminal justice with a concentration in forensic psychology. Aspiring psychologists who plan to counsel victims and/or offenders may opt for psychology or counseling degrees with concentrations in criminal justice or forensic psychology.
Common criminal justice concentrations include the following:
Crime scene investigation
Forensic psychology
Homeland security
Juvenile justice
Law enforcement
Available psychology program concentrations may include:
Forensic psychology
Criminology
Criminal justice
Criminal Psychology Certifications
Undergraduate and professional certificates often take less than a year to earn and cost under $5,000. Earning an undergraduate certificate can help students qualify for entry-level jobs in criminal justice.
Graduate certificates typically feature criminal psychology classes in a specialized field or skill area, and usually require students hold bachelor's degrees in related fields. Full certification and/or licensure by the professional organizations listed below entails multiple steps and requirements beyond education requirements.
Popular Criminal Psychology Courses
Criminal psychology course offerings differ by program, school, and degree-level, but most programs include the foundational courses described below. Courses in this field typically focus on crime origins, best practices for crime prevention, and offender treatment. Some courses draw on diverse disciplines, including counseling, law, biology, and sociology.
Criminal psychology program curricula typically require completion of core psychology coursework, concentration-related electives, and capstone projects and/or internships. Internships typically involve supervised hours working directly with clients in a relevant clinical setting, such as a jail, juvenile center, nonprofit agency, or mental health clinic.
Psychology of Criminal Behavior

This course surveys criminology and psychology theory. Students gain an understanding of motivating factors, effects, and prevention methods for criminal behavior. Topics may include mental disorders, socioeconomic and cultural variables, and social control mechanisms. This foundational course prepares students for more advanced study of criminal behavior and treatment.

Psychology of Violence

Incorporating research and theory from multiple disciplines, psychology of violence courses explore the origins, types, and consequences of aggression and violence. Students deepen their understanding of violence and violence prevention, and examine how current understandings shape media representations, law, and public policy. This course helps prepare students for careers working with violent offenders.

Forensic Psychology

Forensic psychology illuminates the intersections of psychology and law, examining critical topics such as insanity pleas. Geared toward aspiring forensic psychologists, this course teaches students how to conduct psychological assessments, testify in court as expert witnesses, and make sentencing and treatment recommendations.

Psychotherapy Methods

This course gives an overview of counseling as a profession and surveys foundational psychotherapy practices. The class prepares students for counseling work by covering skills, procedures, and practices for intakes and initial interviews, assessment, relationship-building, and termination.

Advanced Abnormal Psychology

This course trains students to recognize and address abnormal behavior. Abnormal behavior includes psychoses, neuroses, schizophrenic disorders, and character disorders. Students learn the best treatment methods for each cluster of behaviors and issues.
Selecting Your Criminal Psychology Program
Students should consider several factors when researching prospective criminal psychology programs. The following list outlines several key considerations for learners.
[icon_content icon="crosses"]
Concentrations/Specializations
Students should look for programs that offer specializations or concentrations relevant to their career goals. [/icon_content] [icon_content icon="revert"]
Program Length
Many programs offer part-time and/or accelerated options. Students should consider their professional and personal obligations before deciding on an appropriate degree timeline and attendance pace. [/icon_content] [icon_content icon="computer"]
Online vs. In-Person
Many working adults benefit from the flexibility of online programs, while others prefer the structure and engagement of in-person programs. [/icon_content] [icon_content icon="ribbon"]
Accreditation
Programs at regionally accredited schools meet rigorous academic standards and expand employment, financial aid, and education opportunities. [/icon_content] [icon_content icon="building-college"]
University Resources
Students should consider a university's resources before committing to a program. Potential resources include counseling, career, and financial aid services. [/icon_content] [icon_content icon="people"]
Extracurriculars
Schools offering extracurricular clubs, institutes, and events may provide a richer, more social, and more well-rounded educational experience than schools without them. [/icon_content] [icon_content icon="star-circle"]
Prestige/Reputation
Top programs may provide a more rigorous education and garner more attention from prospective employers than lesser-known programs. [/icon_content] [icon_content icon="cash"]
Earning Potential
Some schools provide salary data for program graduates. Compare these statistics across different schools to help choose a program with positive returns on investment. [/icon_content] [icon_content icon="graduation-cap"]
Alumni Network
Larger schools typically boast a larger alumni network, although a small but active local network also has great value. [/icon_content]
Should You Get Your Criminal Psychology Degree Online?
Increasingly available and popular, online education allows busy adults to go back to school while still working. Many working professionals earn online degrees to qualify for career transition or advancement.
Students can choose from hundreds of online criminal justice degree programs. Online learning gives students the flexibility to balance their studies with personal and professional obligations. However, online students need high levels of self-discipline and accountability to work independently and manage time effectively.
Full-time programs require considerable time and energy, so professionals with demanding jobs often choose part-time program options. Meanwhile, students wishing to expedite graduation often choose accelerated programs.
Accreditation for Criminal Psychology Schools and Programs
Accrediting agencies approved by the Council for Higher Education Accreditation (CHEA) evaluate schools and assign institutional accreditation based on various academic quality measures. The federal government only grants financial aid to qualifying students attending accredited institutions.
CHEA's regional accreditors impose more rigorous standards than national accreditors, so the former holds higher prestige. Regionally accredited schools only recognize degrees and credits from equivalently accredited schools, so students planning to earn advanced degrees should bear this in mind. Regional accrediting agencies include:
Criminal psychology degree programs may also hold programmatic accreditation by the American Psychological Association, a major professional organization that sets standards for the discipline.
How long will it take to complete a criminal psychology degree?
Bachelor's programs in criminal psychology usually require 120-130 credits and take four years of full-time attendance to complete. Master's programs traditionally take two years and doctoral programs take about five years.
How much will I make with a degree in criminal psychology?
Salaries vary by factors like degree, position, and experience. Bachelor's degree graduates in social work positions often make around $40,000 annually, while specialized federal employees often make twice as much. Licensed psychologists with doctoral degrees average close to $70,000, annually, according to PayScale.
What kind of jobs can you get with a criminal psychology degree?
Criminal psychology degree-holders often work for the government, in law enforcement roles, or in social work or mental health roles. Bachelor's degree graduates can qualify for jobs including victim advocate, correctional case manager, and FBI or DEA agent. Graduates of doctoral programs often work as criminal or forensic psychologists.
What is the difference between criminal psychology and forensic psychology?
Often used interchangeably, criminal psychology often focuses more specifically on criminal behavior, while forensic psychology examines forensics, psychology, and crime.
Do you need to be licensed to be a criminal psychologist?
Licensure or certification requirements depend on the nature of the psychologist's patient interactions. Clinical psychologists need licenses to practice.
Scholarships for Criminal Psychology Programs
Students can take advantage of financial aid opportunities to help offset the costs of tuition, such as grants, loans, and scholarships. Scholarship funds may come from various sources, including school programs, professional organizations, private donors, and governmental programs. We highlight several scholarships for criminal psychology students below.
Additional Reading
CriminalJusticeDegreeSchools.com is an advertising-supported site. Featured or trusted partner programs and all school search, finder, or match results are for schools that compensate us. This compensation does not influence our school rankings, resource guides, or other editorially-independent information published on this site.
Take the next step toward your future.
Discover programs you're interested in and take charge of your education.