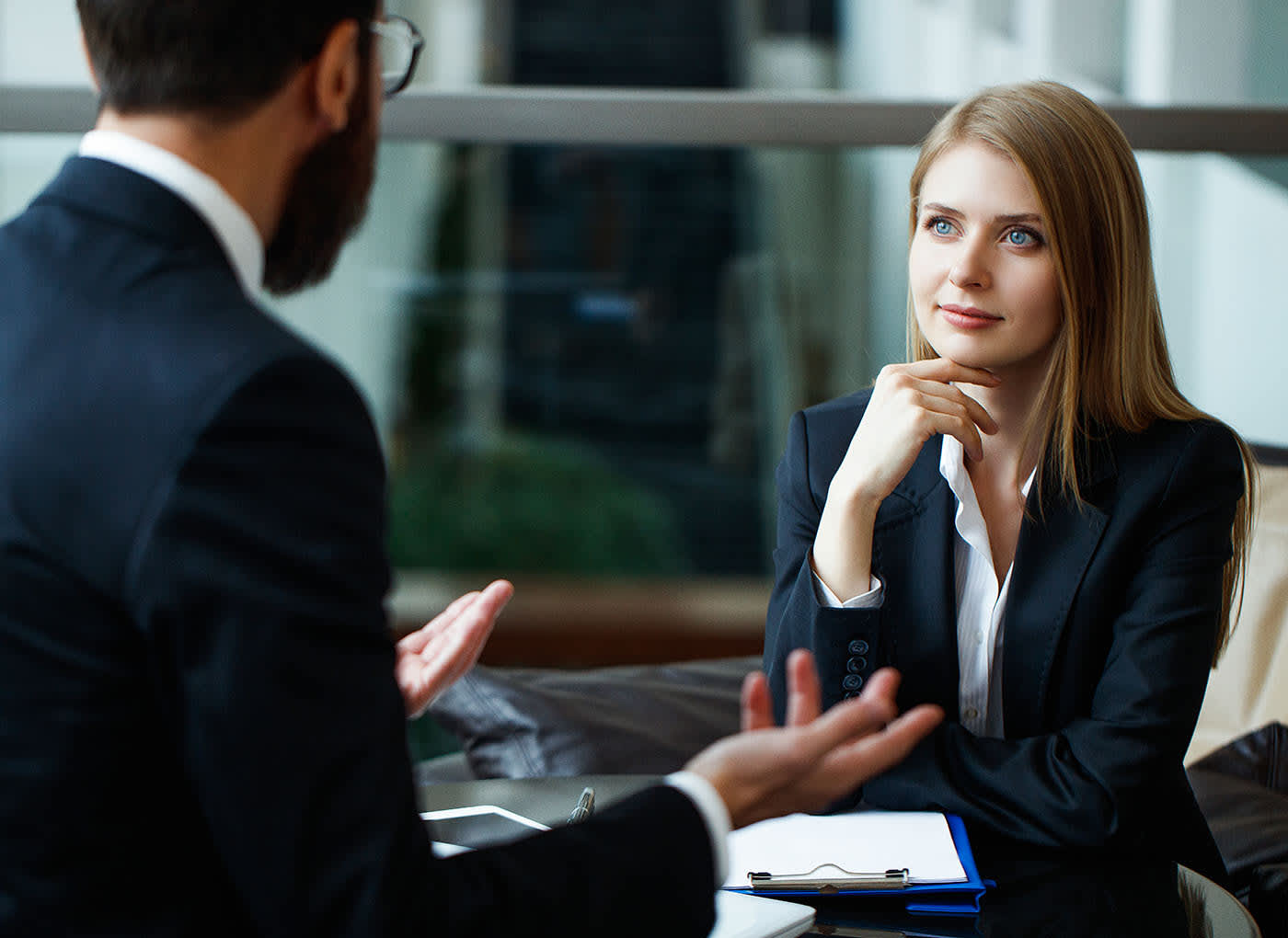 Forensic Psychologist: Career Guide
CriminalJusticeDegreeSchools.com is an advertising-supported site. Featured or trusted partner programs and all school search, finder, or match results are for schools that compensate us. This compensation does not influence our school rankings, resource guides, or other editorially-independent information published on this site.
Are you ready to find a school that's aligned with your interests?
Forensic psychologists, sometimes called forensic examiners, usually assist legal professionals with the psychological dynamics in legal cases. Forensic psychologists often examine individuals, situations, and clues to better understand criminal motivation and behavior. Daily tasks often involve conducting interviews, making observations, and performing research.
Working at the intersection of psychology and law, forensic psychologists typically specialize in criminal, civil, or family cases, and frequently provide expert witness testimony in court. These professionals may contribute their expertise to crime prevention or criminal rehabilitation efforts. Forensic psychologist jobs exist in government agencies, prisons, police departments, and private firms. Some forensic psychologists become consultants and/or open private practices.
According to 2018 data from the Bureau of Labor Statistics (BLS), psychologists make a median annual salary of $79,010 and enjoy a projected job growth rate of 14% from 2018-2028.
Featured Online Programs
Explore program formats, transfer requirements, financial aid packages, and more by contacting the schools below.
Career Description, Duties, and Common Tasks
Forensic Psychologist
Forensic psychologists are usually licensed psychologists with a doctoral degree in forensic psychology or counseling. They may work in government agencies, prisons, police departments, or mental health facilities. They may also work in private practice. Some professionals pursue research careers, advancing their fields by conducting behavior and neurological studies. Academic forensic psychologists may spend considerable time writing papers, teaching, and sharing their work in academic settings.
Forensic psychologists often assist in criminal investigations by analyzing crime scenes, evidence, and suspects. They may also diagnose mental health issues and evaluate mental competency. Legal professionals, such as judges, often consult with forensic psychologists regarding sentencing recommendations, including whether criminals should be placed in mental health facilities rather than prisons.
To make these determinations, forensic psychologists interview criminals, mental health patients, witnesses, and victims, asking questions and gathering responses related to childhoods, behaviors, and criminal motivations.
Forensic psychologists often collaborate with other professionals from legal, medical, and mental health fields. Family court psychologists often assess children in child abuse and custody cases, while civil court psychologists sometimes provide therapy for traumatized victims and witnesses.
Steps to Become a Forensic Psychologist
Candidates for this position need a doctoral degree and licensure. Forensic psychologists typically obtain both general psychology and specialized forensic psychology certifications from the American Board of Professional Psychology. The following steps outline how to become a forensic psychologist.
COMPLETE DOCTORAL DEGREE
Most forensic psychologists hold a Ph.D. or Psy.D. in psychology with a concentration in forensics.
COMPLETE 1,000 HOURS OF SUPERVISED, POSTDOC EXPERIENCE
This is generally achieved through an internship or other placement.
OBTAIN STATE LICENSURE AS A FORENSIC PSYCHOLOGIST
Licensure requirements vary by state but usually include a doctoral degree, a passing grade on the Examination for Professional Practice of Psychology, and supervised experience hours.
OBTAIN BOARD CERTIFICATION AS A FORENSIC PSYCHOLOGIST
Many forensic psychologists pursue professional certification from the American Board of Forensic Psychology (ABFP). Recognized by the American Psychological Association, the ABFP's diploma in forensic psychology typically requires a doctoral degree, state licensure, 100 hours of education in forensic psychology, and at least 1,000 hours of postdoc experience in forensic psychology.
APPLY, INTERVIEW, AND RECEIVE AN OFFER FOR A FORENSIC PSYCHOLOGIST POSITION
Note that not all positions require ABFP board certification, so this step could occur prior to step four.
PASS A BACKGROUND CHECK AND ACCEPT A POSITION
Forensic Psychologist Job Training
Like bachelor's and master's degrees in psychology, doctoral programs in psychology typically feature substantial internships. These programs provide students with multiple supervised clinical experiences starting in the second year and continuing throughout the program. This experience usually counts toward the state board's minimum experience requirements for licensure.
Through psychology internships, students build clinical skills in working with clients under the supervision of experienced psychologists. Interns may provide assessments, diagnoses, and reports.
Professional certification requirements for forensic psychologists include at least 1,000 hours of training through supervised postdoctoral internships in a forensics-related context. Such contexts include jails, mental hospitals, and courts. Forensic psychologists must maintain licensure through 60 credits of continuing education every three years.
Other Helpful Skills and Experience
Like most psychologists, forensic psychologists benefit from advanced skills in observation, analysis, and problem-solving. Important tasks such as assessing recidivism risk and determining witness reliability require astute analyses of individuals and situations.
As forensic psychologists work with patients and conduct research, patience is vital. These professionals need strong research skills for conducting studies, gathering information, and assessing expert testimony. Frequently tasked with explaining psychological concepts in courtrooms and other contexts, forensic psychologists need to be excellent communicators.
Forensics work also requires scrupulous professional ethics to ensure patient privacy. Forensic psychologists must maintain professional integrity and confidentiality whenever possible. They also need compassion, maturity, and emotional stability to work with difficult patients.
A law degree can make forensic psychologists more attractive to employers. Some forensic psychologists obtain certifications or master's degrees in law-related subjects. Some schools offer dual doctoral degrees in psychology and law that prepare students for forensic psychology careers.
Salary and Career Outlook
The median annual salary for psychologists in 2018 was $79,010, according to the BLS.
PayScale data indicates that forensic psychologists make around $39,000-$101,000 per year, with salary variances based on factors like geographical location, credentials, position, and employer. Major metropolitan areas usually provide more job opportunities for forensic psychologists than rural areas. Top-paying cities include Denver, Chicago, and Washington, D.C., and top-paying states include Oregon, California, New York, and Louisiana, according to PayScale.
Experience also influences compensation. PayScale data shows that professionals new to the field make around $51,000 annually, mid-level professionals earn around $80,000, and experienced psychologists make $92,000 yearly. Forensic psychologists seeking salary advancement may pursue certifications offered by ABFP and other organizations.
The BLS projects above-average job growth of 14% for psychologists for the 2018-2028 period, perhaps partly due to the recognized need for psychologists in criminal justice and social service settings.
Frequently Asked Questions
How long does it take to become a forensic psychologist?
Forensic psychologists need a doctoral degree, such as a Psy.D. or a Ph.D., which typically takes 5-7 years to complete in addition to the four years it takes to complete a bachelor's degree. Upon graduation, professionals must also complete one year of supervised experience before qualifying for licensure. These three phases add up to approximately 10-12 years, although time to completion depends heavily on attendance pace. Part-time students usually require more time to qualify for this career.
How much do forensic psychologists make?
Averaging $69,596 annually, according to PayScale, forensic psychologists typically make well above the national average for all professions. However, as new professionals get started, they may take on part-time or lower-tier positions that pay lower salaries. Starting salaries for doctorate-holders in this field can fall as low as $51,000, while established consultants working in private practice can make over twice that much.
Is being a forensic psychologist dangerous?
Forensic psychologists sometimes evaluate mentally unstable patients, including those convicted of violent crime. Facilities heavily supervise these interactions, but physical and psychological risks do pertain to this career path.
CriminalJusticeDegreeSchools.com is an advertising-supported site. Featured or trusted partner programs and all school search, finder, or match results are for schools that compensate us. This compensation does not influence our school rankings, resource guides, or other editorially-independent information published on this site.
Take the next step toward your future.
Discover programs you're interested in and take charge of your education.