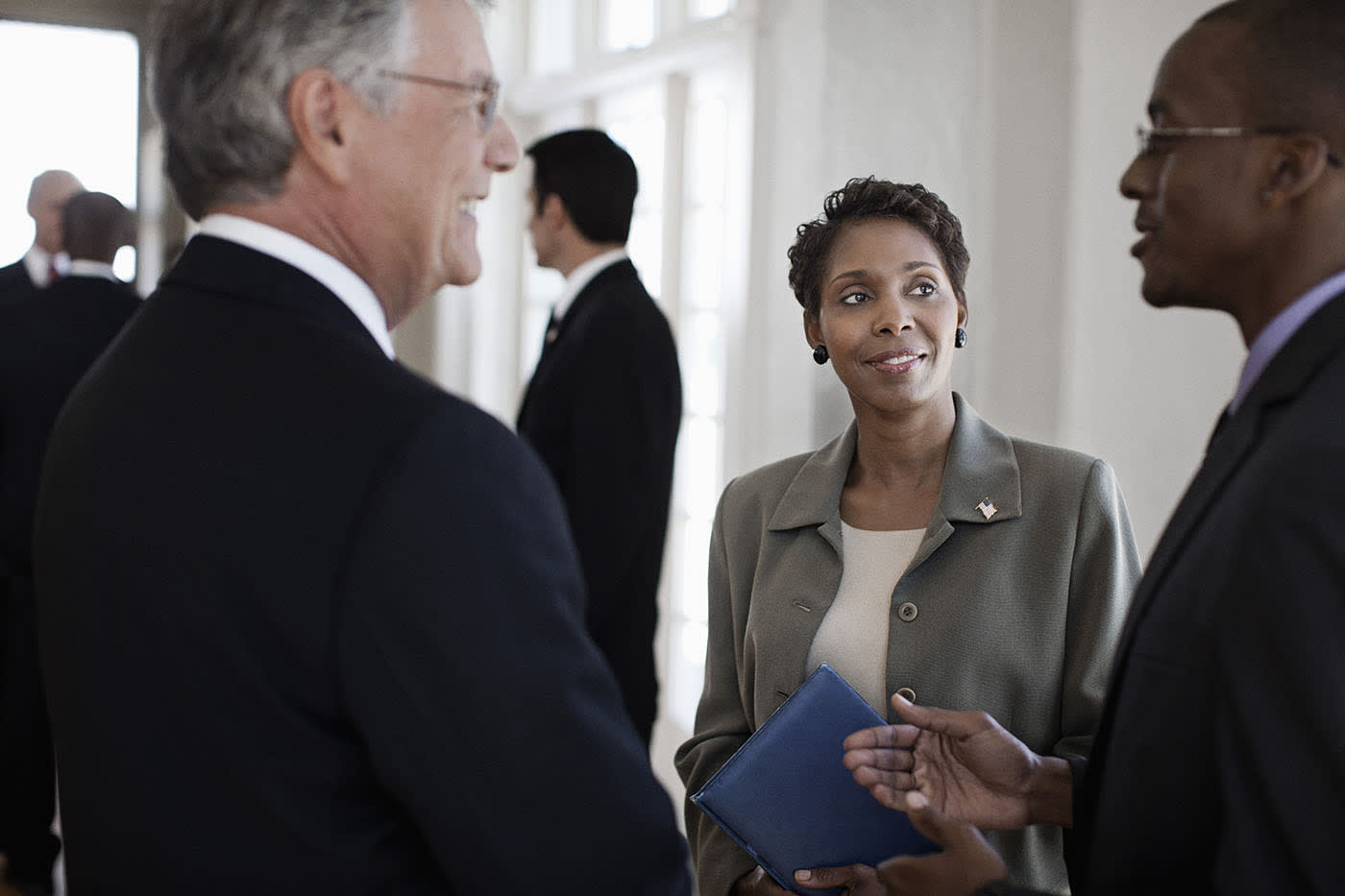 DEA Agent: Career Guide
CriminalJusticeDegreeSchools.com is an advertising-supported site. Featured or trusted partner programs and all school search, finder, or match results are for schools that compensate us. This compensation does not influence our school rankings, resource guides, or other editorially-independent information published on this site.
Are you ready to find a school that's aligned with your interests?
The Drug Enforcement Administration (DEA) fights drug trafficking and distribution in the United States. Founded in 1973 by President Richard Nixon, this federal law enforcement agency employs special agents to perform a diverse array of drug-related investigation, arrest, and prosecution activities.
DEA agents typically boast unusual courage, focus, and instinct as they combat dangerous drug traffickers and terrorists. These agents require a combination of relevant skills, experience, and education. Agents typically need at least a bachelor's degree in a criminal justice field, although certain specialized skills and experience can meet DEA requirements in some cases.
DEA special agents work for the United States government and often enjoy generous salaries, benefits, job security, and career advancement opportunities. While no exact salary data is available for all counternarcotics occupations, according to the Bureau of Labor Statistics (BLS), police and detectives made a $65,170 annual median salary in 2019. Police and detectives that work in the federal government agencies, such as the DEA, earned an annual median salary of $88,060.
Featured Online Programs
Explore program formats, transfer requirements, financial aid packages, and more by contacting the schools below.
What Does a DEA Agent Do?
The DEA, a federal agency, employs special agents to assist in the investigation and prosecution of the illegal production, sale, and trafficking of drugs to, from, and within the United States.
Depending on their expertise and preference, a special agent may perform various roles and duties. These professionals collect and present evidence, surveil and arrest suspects, and collaborate with foreign and domestic officials.
Special agents often work in teams and may conduct dangerous fieldwork, including undercover investigations, surveillance, and arrests of armed criminals. Courage and calm under stress are essential for these roles.
As they advance, DEA agents may pursue various specializations in areas such as intelligence research, forensic sciences, or diversion investigation. DEA research and administrative roles often involve more work in office environments.
Key Skills for DEA Agents
DEA agents rely on both general and specialized skill sets. General skills such as problem-solving and collaboration benefit agents in most assignments and roles, while more specialized skills such as piloting and language fluency serve agents in specific divisions or assignments. Common DEA skills include the following:
ATTENTION TO DETAIL

DEA agents must attend carefully to details when gathering, analyzing, and reporting evidence that can prove important in solving or prosecuting crimes. DEA agents track details carefully and scrupulously record, examine, and report on their findings to assist in investigation and prosecution.

LAW ENFORCEMENT

Many DEA agents' duties overlap with those of law enforcement professionals. Tasked with surveilling areas, arresting suspects, and confiscating contraband materials, DEA agents need skills with firearms, tactical maneuvers, teamwork, and communication.

DECISION-MAKING

Investigating and prosecuting drug-related crime can put DEA agents into high-risk situations that require split-second decision-making. Calm, quick, and practical thinking allows successful DEA agents to make intelligent decisions in stressful situations.

INTEGRITY

DEA agents need integrity to work with classified information. These professionals need to be free of corruption and scandal as they serve the United States government both at home and abroad.

FLEXIBILITY

Many DEA agents temporarily or permanently relocate based on their work assignments. Agents may end up spending considerable time travelling and living away from home.
DEA Agent Daily Tasks
DEA agents often enjoy exciting, varied careers that can include frequent travel and/or periodic relocation for new assignments. Daily tasks differ widely depending on specializations, assignments, and contexts. However, many DEA agents regularly engage in some or all of the following:
Surveil assigned areas to deter, detect, and halt criminal activity
Seize assets from drug traffickers
Make arrests
Interview witnesses
Conduct research
Collect and prepare evidence
Compose documents such as investigation reports
Collaborate with various agencies on implementation of drug intelligence programs
DEA Agent Salary and Career Outlook
The BLS does not provide specific data on DEA agents. However, the BLS does project a growth rate of 5% for employment of police and detectives during 2018-2028. Since government employees often enjoy job security, healthy salaries, and significant benefits packages, many police and detectives stay in these jobs until retirement. The resulting low turnover rates can make these law enforcement careers competitive, although demand varies widely based on location and timeframe.
DEA applicants can increase their prospects by acquiring credentials such as law enforcement experience, advanced criminal justice degrees, and specialized skills. According to the BLS job outlook page for police and detectives, skills in foreign languages and/or investigation can improve job prospects. The DEA special agent careers website states that skills in areas such as mechanics and/or engineering, aviation, maritime activity, and information systems can also enhance DEA job prospects.
The variety, excitement, diverse opportunities, and ample compensation and benefits that accompany DEA agent jobs make this career path both stimulating and secure. See below for discussion of DEA salary expectations.
Salary Expectations for DEA Agents
According to BLS salary data, police and detectives earned a median annual salary of $65,170 in 2019. Those that worked in federal government agencies earned $88,060. Salaries for DEA agents depend on several factors, including credentials, position, location, and industry.
As government employees, special agents receive salaries based on a 15-level General Schedule (GS) federal payscale. Most agents enter the scale at the GS-7 or GS-9 level, with base salaries starting at $37,301 and $45,627 respectively. However, on top of the base salary, agents receive a locality payment based on duty station and an additional 25% law enforcement availability pay. New GS-7 agents typically earn close to $50,000, and GS-9s earn close to $55,500.
Each level contains 10 steps that increase pay by increments, and DEA agents can move up steps and levels by accruing experience and credentials. Special agents can move up the scale yearly and may attain GS-13 status within four years of service. Agents also may receive salary increases based on special credentials such as language fluency, acquisition of new skills, and advanced degrees.
How to Become a DEA Agent
Before applying to become a DEA agent, candidates must accrue prerequisite education and/or experience. Minimum requirements include a four-year degree or several years of professional experience related to criminal justice.
After meeting these prerequisites, candidates embark upon a hiring process that can take up to 12 months. The process begins with applying for a special agent job, attending a recommended applicant orientation session, and undergoing a battery of tests and screenings. This screening process entails interviews and written, physical, and psychological tests.
Successful candidates travel to Quantico, Virginia for 16 weeks of special agent training. Upon successful completion of training, DEA agents receive assignments and often relocate to their assigned site to start work.
Steps to Becoming a DEA Agent
Acquire prerequisite bachelor's degree and/or professional experience (as stipulated below)

Attend a recommended applicant orientation session and apply for a DEA position through a DEA special agent recruitment office

Pass a written assessment

Undergo a panel interview

Pass a drug test

Pass a medical exam and physical task assessment

Pass a polygraph test

Pass psychological screening

Undergo a full background check

Accept a job offer and undergo 16-week DEA training on site in Quantico, Virginia
DEA Agent Requirements
DEA candidates must meet education and professional experience requirements, which typically include a bachelor's degree in a field related to criminal justice and/or equivalent professional experience. Specific skills in areas such as aviation, mechanics, information systems, and foreign languages can help applicants qualify for DEA careers or move into advanced roles.
SPECIFIC SKILLS IN AREAS SUCH AS AVIATION, MECHANICS, INFORMATION SYSTEMS, AND FOREIGN LANGUAGES CAN HELP APPLICANTS QUALIFY FOR DEA CAREERS OR MOVE INTO ADVANCED ROLES.
Education Requirements for DEA Agents
DEA requirements depend partly on the level of position sought. GS-7 DEA applicants who lack relevant professional experience require one of the following: a relevant bachelor's degree with a 2.95 minimum GPA, a master's degree, or a JD degree. The DEA favors applicants with criminal justice-related degrees. Degrees in foreign languages, economics, finance, or accounting also usually warrant special consideration.
Most GS-9 applicants need to meet GS-7 requirements and complete graduate-level education at an accredited school. Specialized skills such as foreign language proficiency can sometimes qualify bachelor's degree-holders for GS-9 consideration. All DEA agents undergo at least 16 weeks of on-the-job training, described below.
GS-7 applicants with demonstrated professional skills and experience in criminal justice-related investigations, research, reporting, and testimony may qualify without an academic degree. See below to better understand DEA experience and training requisites.
LEARN MORE ABOUT CRIMINAL JUSTICE DEGREES
Required Experience and Training for DEA Agents
Aspiring DEA agents without a criminal justice degree can qualify for DEA positions through demonstrated professional experience investigating, researching, and reporting crime. Qualifying experience may include data collection and analysis, participation in briefings and conferences, and assistance in legal cases.
APPLICANTS WITHOUT A BACHELOR'S DEGREE SHOULD HAVE EXPERIENCE IN LAW ENFORCEMENT AND INVESTIGATION OR ANOTHER RELEVANT FIELD, SUCH AS PILOTING, MARITIME WORK, OR THE MILITARY.
Other relevant backgrounds include mechanical/technical fields, engineering, telecommunications, or foreign language.
Candidates with both a degree and experience will have an advantage during the hiring process and may qualify for more advanced roles.
Applicants with advanced class standing, a 2.95 cumulative GPA in the last 60 credits of coursework, or a minimum 3.5 GPA in major-related courses can qualify for superior academic achievement provision, which substitutes education for experience requirements.
Upon hire, DEA agents undergo 16 weeks of training at the DEA facility located in Quantico, Virginia. The training covers several skill areas, including ethics, intelligence, firearms, and tactics.
Where Would I Work as a DEA Agent?
The DEA runs various operations both domestically and abroad. DEA agents travel frequently and even relocate for work assignments. Agents with foreign language skills may receive assignments to relevant foreign offices operating in 68 countries across eight regions.
The DEA operates 239 domestic offices across 23 divisions within the United States, including one in the Caribbean that serves Puerto Rico and the U.S. Virgin Islands, as well as other nearby nations. The East Coast hosts divisions in New England, New York, New Jersey, and Philadelphia. The Southern divisions include D.C., Atlanta, Miami, and New Orleans. Texas alone houses three divisions: El Paso, Dallas, and Houston. The DEA also maintains Midwestern divisions in Chicago, Louisville, Detroit, and Omaha. Western divisions include Denver, Phoenix, and Seattle. California has three divisions: Los Angeles, San Diego, and San Francisco.
The DEA also features two operational divisions: a diversion control division headquartered in Springfield, Virginia, and an aviation division based in Fort Worth, Texas.
Resources
Frequently Asked Questions
How long does it take to become a DEA agent?
Obtaining a criminal justice bachelor's degree or equivalent professional experience takes at least four years, and the hiring process for DEA agents usually takes about 12 months.
What degree is needed to be a DEA agent?
DEA agents need a criminal justice-related bachelor's degree or relevant professional experience. Candidates with degrees and experience in certain sought-after skill areas may also qualify.
How much do DEA agents make?
DEA salaries depend on GS level, credentials, position, and location. Federal police and detectives in the U.S. often make more than $88,000 annually.
What requirements are there to become a DEA agent?
DEA agents must be 21-36 years old; possess U.S. citizenship; and have excellent vision, hearing, and physical fitness. DEA candidates also need a criminal justice-related bachelor's degree or professional experience.
Is it hard to become a DEA agent?
Becoming a DEA agent requires several steps, including education and/or on-the-job training. The difficulty of this career path typically depends largely on candidate aptitudes and suitability to the DEA's mission, duties, and demands.
Professional Resources for DEA Agents
U.S. federal laws relating to the control and prevention of drug abuse.
The DEA's resource for becoming a special agent.
Related Careers
Explore these related careers in the field of criminal justice:
Additional Reading
Featured Online Programs
Explore program formats, transfer requirements, financial aid packages, and more by contacting the schools below.
CriminalJusticeDegreeSchools.com is an advertising-supported site. Featured or trusted partner programs and all school search, finder, or match results are for schools that compensate us. This compensation does not influence our school rankings, resource guides, or other editorially-independent information published on this site.
Take the next step toward your future.
Discover programs you're interested in and take charge of your education.