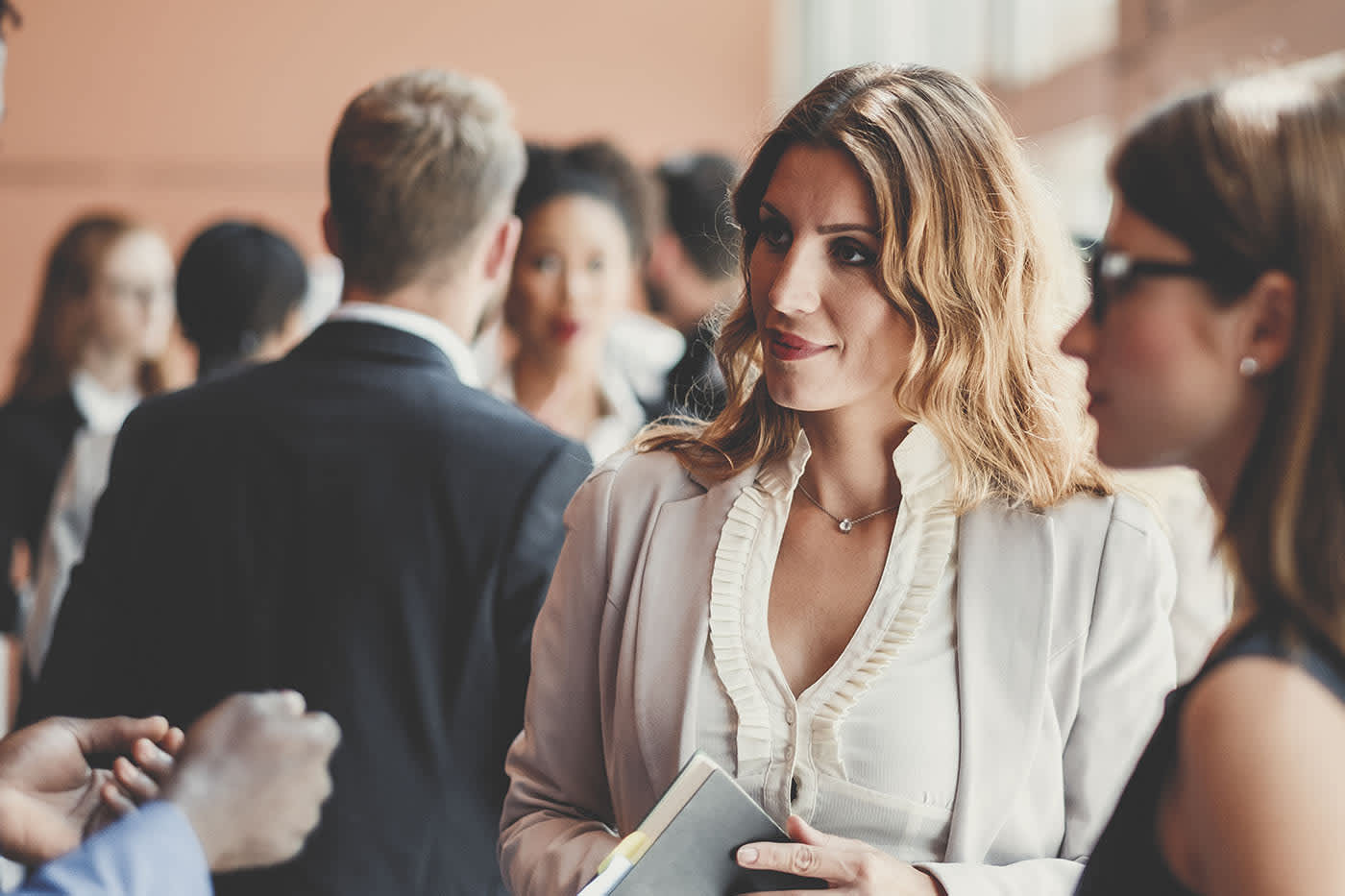 Victim Advocate: Career Guide
Are you ready to find a school that's aligned with your interests?
Search schools to find the program that's right for you.
Victim advocates take practical, emotional, and legal avenues to support the victims and witnesses of crime as they process their experiences and return to normal life. These professionals usually enjoy serving others, demonstrate a mature emotional outlook, and thrive on solving complex problems.
These professionals typically earn associate, bachelor's, and/or master's degrees to prepare for their jobs. The Bureau of Labor Statistics (BLS) projects jobs in this field to grow by 13% from 2018-2028, much faster than the national average for all occupations.
Featured Online Bachelors Programs
Find a program that meets your affordability, flexibility, and education needs through an accredited, online school.
What Does a Victim Advocate Do?
Victim advocates support victims and witnesses of crime as they deal with the financial, legal, medical, and emotional impact of their experiences. Working with investigators, lawyers, and other criminal justice professionals, victim advocates attempt to carry out the law so it serves those it protects.
These professionals help victims cope with stress and navigate the criminal justice system. This work involves counseling, social work, one-on-one services, and practical support for victims and witnesses. Victim advocates may also help advance state legislation to support victims' rights.
These professionals often find their roles rewarding, but they also face challenges. For example, hearing about violent crimes may shock them and fray their emotions. Victim advocates must put aside their own feelings and biases to empathize with their clients. They also need to find and access resources, which are sometimes scarce, to help their clients meet practical needs.
Key Skills for Victim Advocates
The list below highlights key skills and characteristics that can influence victim advocates' success. Most items on this list include soft skills, which guide the critical interpersonal relationships at the center of effective victim advocacy. Education helps mold those soft skills into effective tools for professional work.
EMPATHY
Empathy is the ability to understand another person's feelings and perspective. Victim advocates use empathy to create trust with clients and help them feel heard and understood within the criminal justice system. Empathy helps these professionals respond appropriately, avoid manipulation, and make sense of victims' experiences.
COUNSELING
Victim advocates are not licensed professional counselors or therapists, but they do use counseling techniques and skills to help clients. Victim advocates may also recommend counselors to clients and provide transportation to counselor offices.
PROBLEM-SOLVING
The details and information surrounding criminal events may be complex and confusing. Victim advocates must be great problem-solvers who can skillfully navigate emotional and legal situations.
TEAMWORK
Victim advocates serve on teams of criminal justice professionals, alongside police, detectives, attorneys, judges, correctional officers, and probation officers. Other people on these teams may hold competing priorities or objectives. Victim advocates must play their roles skillfully and support their teammates.
ADVOCACY
Victim advocates need to know how, where, and when to speak up for their clients. Advocacy may include speaking to other team members on clients' behalf or helping clients understand how to advocate for themselves and their families.
Victim Advocate Daily Tasks
Daily tasks vary by role and organization, but victims advocates may:
Help eligible crime victims apply for public assistance.
Call victims with updates on their cases.
Inform victims if the perpetrators in their cases are released or come up for parole.
Provide counseling and transportation to victims who need help getting to appointments.
Man their agencies' advocacy hotlines.
Attend bond hearings.
Meet with hospitalized victims.
Secure vouchers for baby formula and diapers.
Victim Advocate Salary and Career Outlook
The BLS projects jobs for human service assistant professionals, including victims advocates, to increase 13% from 2018-2028, which is about double the national average growth rate for all occupations. In addition to enjoying a strong job outlook, these professionals make a difference in the lives of vulnerable people and communities.
Salary Expectations for Victim Advocates
PayScale data indicates that victim advocates make an average of $35,506 per year. However, many factors, including education, affect salary potential. Victim advocates with advanced degrees can expect to earn more than those with associate degrees. Moreover, job function, level, location, and employer can affect earning potential.
For instance, victim advocates who take on project management or office leadership roles usually earn more than their colleagues working in frontline positions. Victim advocates who work in large cities may earn more than those in rural areas, often due to higher costs of living. Additionally, experience affects salary, as the following graphic illustrates.
Average Annual Salary of Victim Advocates by Experience
How to Become a Victim Advocate
Victim advocates do not typically need a specific degree, but most employers require some higher education. Whether an applicant earns an associate, bachelor's, or master's degree affects the jobs available to them. It also determines how long it takes to become a victim advocate.
Prospective victim advocates can gain relevant experience through paid work, internships, or volunteer positions, which can help them advance their careers.
Featured Online Masters Programs
Find a program that meets your affordability, flexibility, and education needs through an accredited, online school.
Steps to Becoming a Victim Advocate
Earn the necessary degree.
Victim advocates must hold a high school diploma or GED, and they typically need at least an associate degree, as well.
Volunteer or complete an internship in the field.
While not required, this step can make candidates more competitive in the job market.
Consider earning voluntary credentials as a victim advocate.
The field does not require certification, but voluntary credentials can strengthen applicants' resumes.
Apply for victim advocate jobs.
Pass the background investigation.
Most nonprofit and state or local agencies require victim advocates to meet legal and ethical standards.
Victim Advocate Requirements
In the sections below, aspiring victim advocates can learn about the educational and professional requirements for the profession. Readers can also learn more about criminal justice degrees.
Education Requirements for Victim Advocates
Prospective victim advocates typically need formal education in criminal justice or a related field. Some agencies hire applicants with associate degrees for lower-paying positions. Associate degrees take about two years to complete and can serve as a jumping-off point for more advanced education.
Most organizations, however, prefer candidates with bachelor's degrees in criminal justice. These four-year degrees, which usually require internships, can lead to higher earning potential. Master's degrees can open up opportunities for leadership or teaching in the field of victim advocacy.
LEARN MORE ABOUT CRIMINAL JUSTICE DEGREES
License and Certification Requirements for Victim Advocates
Victim advocacy professionals can pursue certification through the National Organization for Victim Assistance (NOVA). This voluntary credentialing program offers career advancement opportunities. NOVA certification requires at least 40 hours of pre-service training for advocates, plus regularly updated continuing education units.
Victim advocates can pursue basic, intermediate, or advanced credentials, plus training in up to three specialty areas, such as homicide, sexual assault, or campus advocacy. Applicants for a basic credential must receive 20 hours of training in at least one specialty area.
Required Experience for Victim Advocates
Victim advocates must demonstrate an array of skills, knowledge, and personal characteristics, usually gained through a combination of formal education and experience. Most organizations do not require victim advocates to possess a specific professional background, but any life experience that nurtures empathy, patience, listening, and strong interpersonal communication skills can prove helpful.
Many victim advocates have experience assisting victims of crime or abuse in social work, law enforcement, or another field. Future victim advocates can gain this experience through volunteer work, internships, or paid employment.
Where Can I Work as a Victim Advocate?
Victim advocates can find work across the U.S. in many types of settings. These settings affect salary ranges, but in most areas, state and local government agencies pay victim advocates more than for-profit or nonprofit agencies. Choosing the right settings and sectors can help victim advocates build their dream careers.
Locations
Cost of living affects earning potential. For example, California employers often pay more due to the high cost of living, as the below table illustrates.
Annual Mean Wage by State for Social and Human Service Assistants
| TOP-PAYING STATES | ANNUAL MEAN WAGE |
| --- | --- |
| California | $44,020 |
| New York | $38,840 |
| New Jersey | $37,490 |
| Texas | $35,950 |
| Ohio | $35,560 |
Source: BLS
Settings
Salaries vary by setting. Victim advocates who work in individual or family services settings, for example, earn less, on average, than those employed with state or local government agencies.
Median Salaries by Setting for Social and Human Service Assistants
| SETTING | MEDIAN ANNUAL SALARY |
| --- | --- |
| Local Government | $41,030 |
| State Government | $38,760 |
| Individual and Family Services | $34,450 |
Source: BLS
Resources
Frequently Asked Questions



How long does it take to become a victim advocate?


Victim advocates often need at least an associate degree, which typically takes two years of full-time study to complete.





What degree is needed to be a victim advocate?


Most victim advocates hold a bachelor's or master's degree in a field like social work or criminal justice.





How much does a victim advocate make?


According to PayScale, the average victim advocate earns around $35,415 annually, but this salary can exceed $50,000 for professionals with additional skills and experience.





What requirements are there to become a victim advocate?


Victim advocates typically need relevant experience and higher education in a field such as psychology, victimology, social work, or criminal justice.





Why are victim advocates important?


Victim advocates ensure victims receive the resources and assistance needed to rebuild their lives, promote their recovery, and take their place in the justice system.





What type of schedule does a victim advocate work?


Advocates can expect to work a full-time schedule, including night and weekend shifts. Advocates may also need to be on call for emergencies.





Are victim advocates mandated reporters?


Yes. Advocates generally keep victims' information confidential, but they must report certain information, including threats victims make against others, threats others make against victims, threats of self-harm, and observed or suspected child neglect or abuse.





Are all victim advocates' responsibilities the same?


No. All advocates provide emotional support to victims. However, their day-to-day responsibilities vary by organization. Some victim advocates, for example, cover their organizations' crisis hotlines, while others take on different responsibilities.




Featured Online Legal Studies Programs
Find a program that meets your affordability, flexibility, and education needs through an accredited, online school.
Professional Resources for Victim Advocates
This national resource benefits victims of crime and victim advocates.
The National Victim Assistance Academy provides training for careers as victim advocates.
The center offers resources for victim advocates and victims of crime.
This guide assists victim support professionals, including victim advocates.
Related Careers
Explore these related careers in the field of criminal justice:
Additional Reading
A master's degree in criminal psychology focuses on how psychology applies to criminals and criminal contexts. Criminal psychology master's programs provide foundational knowledge of clinical…
Our ranking explores the top U.S. criminal psychology degrees of 2021 and provides a detailed guide to program requirements and career tracks.
Interested in pursuing a juris doctor? Explore our list of 2021 JD degrees to find excellent ABA-approved and accredited programs at top law schools.
Are you ready to find a school that's aligned with your interests?
Search schools to find the program that's right for you.