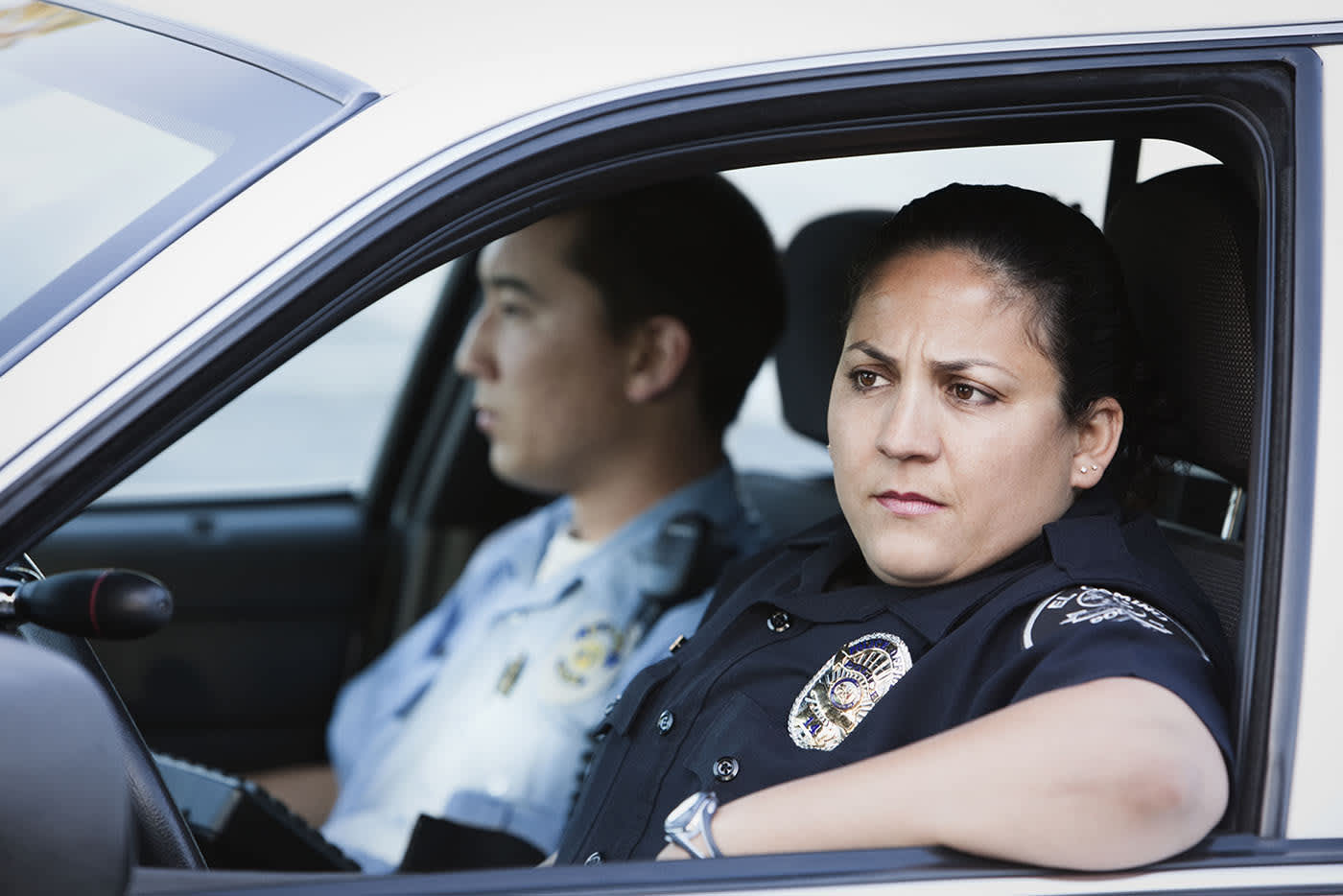 Security Management Degree
CriminalJusticeDegreeSchools.com is an advertising-supported site. Featured or trusted partner programs and all school search, finder, or match results are for schools that compensate us. This compensation does not influence our school rankings, resource guides, or other editorially-independent information published on this site.
Are you ready to find a school that's aligned with your interests?
A security management degree, which can also take the form of a private security degree, can help security professionals advance to management positions by helping them learn how to effectively manage a team and protect the assets of a business. Security managers should be perceptive, with excellent attention to detail and good analytical skills to identify different types of threats. Like security guards, security managers are tasked with understanding the unique security needs of the business they work for and safeguarding the people and property of that business. However, security managers are also responsible for devising plans to uphold that duty, making decisions in the event of an emergency, and managing a team of security guards or an entire department. Security managers also frequently collaborate with local law enforcement, especially in large or high-profile organizations. This increased span of responsibility is why a degree in security management or private security training is generally considered a prerequisite for a security manager or security executive position. The median salary for security managers is reportedly $105,610, and the expected jobs growth through 2026 is average (5 to 9%).1
Did you know? Security is a multi-billion dollar industry that employs over 1.1 million people.2 Retailers reportedly lost nearly $50 billion in 2016 from retail theft and fraud.3
Security Management Training and Courses
Like many advanced degrees in the criminal justice field, security management degrees focus on leadership and management, as well as logistics, planning, and security policies and procedures. Those studying security management learn how to communicate with and service the needs of the organizations for which they will work, logically assess the various decisions they will need to make, including how to schedule and staff during the regular course of business and during extraordinary events, and integrate technology into security responses. Due to their high level of responsibility, it is no surprise that 60% of security managers recommend that new applicants have an undergraduate degree, while 15% recommend a master's degree.1
Courses commonly found in a security management degree program include:
Fundamentals of Business Security
Security Administration
Personal and Environmental Hazards
Asset Protection
Terrorism and Intelligence
Risk Management
Emergency Planning
Criminal Justice Security
Security Leadership
Public Emergency Services
Crisis Response
Traditional Security Management Degree Programs
The Bachelor of Science in Security Management is a comprehensive, foundational program for students interested in all aspects of security. The program focuses on identifying and analyzing different types of vulnerabilities in security infrastructure, networks, systems, and procedures. In the program, students learn how all types of organizations assess risk and develop risk management processes in order to prepare for careers in a wide variety of settings. Students can apply to the program after completing the university's foundational core courses, including prerequisites in economics and sociology. The security management curriculum includes 39 credits of targeted study in the upper years, including a senior seminar and a mandatory internship, and must complete 120 credits in total to graduate. Electives can prepare students to assess security in environments such as financial institutions, art galleries, events, and retail.
The Master of Science degree at Eastern Kentucky University offers several concentration options for the aspiring security management professional including Homeland Security, School Safety, and Emergency Management. The degree aims to teach students a broad range of communication, critical thinking, and decision-making skills for future work in any of the concentration areas. The curriculum comprises a minimum of 36 credits, including 12 credits per area of concentration chosen by the student. In order to graduate successfully, students must pass a written comprehensive examination based on the core coursework and a capstone research project. It is possible to also complete a thesis with departmental approval. In addition to this master's degree, the university offers a bachelor of science degree in the same area, a certificate program, and a master's program fully online.
Online Security Management Degree Programs
Southwestern College offers both a Bachelor of Science and a Master of Science in Security Management. The online bachelor's program has a core curriculum covering a range of security topics, including physical security, information systems, and emergency preparations and response. Courses are taught in six-week blocks throughout the year. Students must also complete a core of communications courses, such as Composition and Speech, and a liberal arts core of humanities, social sciences, and sciences. The college has a flexible transfer policy that accepts college credit, prior life experience, military experience, and professional exams. Students interested in homeland or naval security may benefit from the college's Naval Postgraduate School, which researches defense issues. Southwestern College is affiliated with the United Methodist Church and offers elective courses in religious topics.
Michigan State University's Certificate in Security Management is a postgraduate certificate comprising nine credits. The program is open to any interested person involved in this type of work, including working professionals and recent graduates. Registration in the university's Master of Criminal Justice is not required but this additional content may be of interest to security management professionals working in law enforcement settings. Features of the certificate program include a strong research focus. Students who would like to pursue security research can elect to complete an independent research project with a faculty advisor. All courses can be completed online for both the master's degree and the certificate program and online students benefit from learning from the same faculty educators who teach on-campus courses at the bachelor's and master's levels.
The certificate and master's degree programs in Security Management with a concentration in Organizational Security at the University of Denver are offered online through the University College of Professional and Continuing Studies. The programs are practitioner-focused and therefore teach students problem solving, decision making, and critical analysis skills through a combination of coursework and a capstone project. The certificate comprises 24 credits while the master's degree includes 48 credits and courses are offered in 10-week blocks. An undergraduate degree with a minimum 3.0 grade point average (GPA) is required for admission to either program. The curriculum focuses on identifying threats to people, infrastructure, intellectual property, and information. Graduates have developed professional careers in security management in 21st century organizations and workplaces, such as government and the private sector.
Security Management Job Description
In addition to coursework in surveillance and monitoring, students pursuing security management or private security degrees will learn how to establish continuity plans, including plans for protecting key personnel, data, and equipment. They may also be involved with creating protocols for the evacuation of personnel and liaising with law enforcement during critical situations in order to protect clients' employees and assets. These protocols include planning for events such as fires and natural disasters.
Security management students also learn how to work with top company executives in order to establish priorities in case of an emergency. That can include working with companies to maintain regulations and policies that are in line with local or state regulations. Since the field of security management covers the protection of diverse types of assets and security technology is constantly advancing, security managers are specializing more and more in specific sectors of the industry, from electronic and alarm system security to contract security and personal security for high-profile individuals. As security managers gain experience, their ability to apply their specialized knowledge and move up in the world of security management increases.
A security management degree program may lead to a career in the following related positions:
Emergency Management Director
Security Management Professional Certification
There is no universal certification process for security management professionals. Professionals who wish to obtain a certification for a specific job posting or to highlight their experience may be interested in a supplementary certification by an organization such as ASIS International.
Security Management Salary and Job Outlook
According to O*NET OnLine, security managers earn an annual average salary of $105,610.1 This is considerably higher than the average salary reported for security guards, $26,960.2 A driving reason for the difference is that security managers tend to have higher education experience; most employers expect security managers to hold a bachelor's degree and many look for a master's degree, while most jobs for security guards only require a high school diploma, according to O*Net Online.1,4 Security managers have a projected 5 to 9% jobs growth rate through 2026, and jobs for security guards are projected to experience similar growth.1,4 The median salary reported by O*NET for security management specialists, $70,010, might be a realistic salary expectation for many professionals with this degree, and this group has a projected 5 to 9% growth rate through 2026.5
Additional Resources
ASIS International: A community for security professionals with organized conferences, professional development, and research.
Security Magazine: A publication sharing recent news and in-depth articles about all aspects of security management.
International Security Management Institute: An international security management community offering certification pathways and professional development on international security issues.
Can I earn a security management degree online?
Yes, there are many online degree programs at both the undergraduate and graduate levels offered. Many online programs offer specific coursework and training related to specialized areas of security.
How much do people with a security management degree make?
The average salary for a security management graduate varies greatly based on the type of workplace, the level of risk in the workplace, and the individual's area of specialization. New security issues emerging rapidly may lead to higher wages for individuals with specialized knowledge and experience.
References:
1. O*NET OnLine, Security Managers: https://www.onetonline.org/link/summary/11-9199.07
2. Bureau of Labor Statistics Occupational Outlook Handbook, Security Guards and Gaming Surveillance Officers: https://www.bls.gov/ooh/protective-service/security-guards.htm
3. National Retail Federation 2017 National Retail Security Survey: https://cdn.nrf.com/sites/default/files/2018-10/NRSS-Industry-Research-Survey-2017.pdf
4. O*NET OnLine, Security Guards: https://www.onetonline.org/link/summary/33-9032.00
5. O*NET OnLine, Security Management Specialists: https://www.onetonline.org/link/summary/13-1199.02
CriminalJusticeDegreeSchools.com is an advertising-supported site. Featured or trusted partner programs and all school search, finder, or match results are for schools that compensate us. This compensation does not influence our school rankings, resource guides, or other editorially-independent information published on this site.
Take the next step toward your future.
Discover programs you're interested in and take charge of your education.