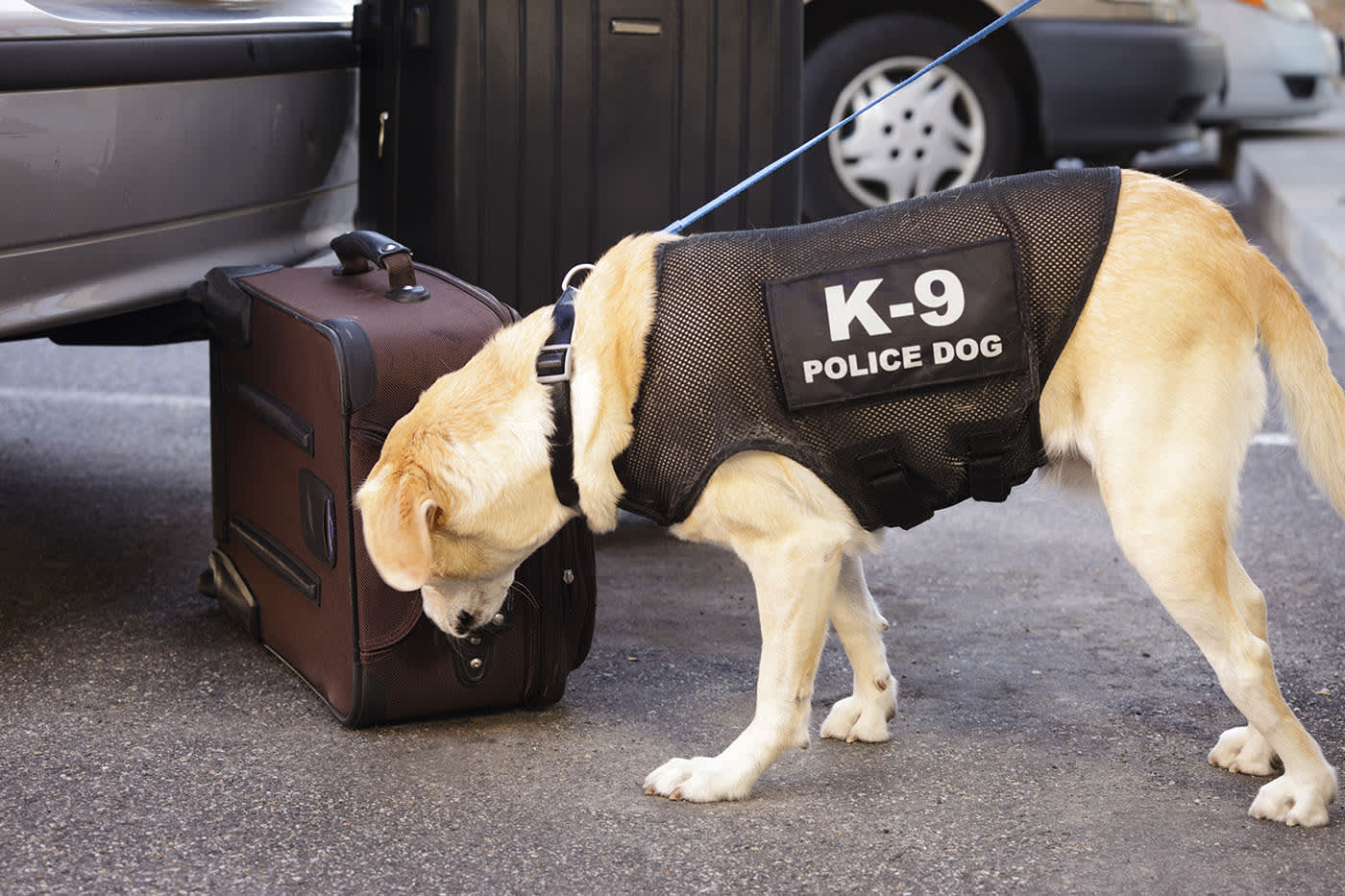 Narcotics Officer: Career Guide
Are you ready to find a school that's aligned with your interests?
Search schools to find the program that's right for you.
Narcotics officers, also known as narcotics agents, perform investigations of drug activity in specified cities and counties. Many believe that drug use and abuse has become a tremendous problem in the US, affecting individuals regardless of age, sex, race, and social stature. As a result, the demand for law enforcement officers with specialized training in narcotics has increased dramatically.
Featured Online Programs
Explore program formats, transfer requirements, financial aid packages, and more by contacting the schools below.
Career Description, Duties, and Common Tasks
Narcotics agents use a variety of techniques and resources, including but not limited to video surveillance, wiretapping, and K-9 units. They may work undercover to earn the trust of informants. Officers may work long hours in dangerous situations, may be required to handle firearms, and must be familiar with basic forms of self-defense. Stress management and physical fitness are also important parts of the job. Narcotics officers may find employment with local, state, and federal law enforcement and government agencies. Organizations that hire narcotics agents include the DEA, the Department of Public Safety, and the Bureau of Narcotics Investigation and Drug Control. Some narcotics agents work with K-9 units.
Steps for Becoming a Narcotics Officer
Many law enforcement agencies require a narcotics enforcement officer to have a two- or four-year degree, preferably with a major in criminal justice, police science, or criminology. In some states, certification is necessary to become a narcotics enforcement officer. In general, the hiring process will look something like this:
Attend a degree program or gain experience in a related field.*
Apply to become a narcotics officer.
Take and pass a background investigation, drug test, and polygraph test
Take and pass a physical and psychological exam.
Get hired as a narcotics officer.
Become certified as a narcotics enforcement officer.**
Gain on-the-job training once hired.
*Check with your potential employer for their particular narcotics officer job requirements.
**Check with your state to see if certification is required.
Narcotics Officer Job Training
Narcotics agents must go through mandatory training in the proper use of firearms, detection devices, and equipment, such as wiretap machines, used during investigations. Agents must also learn basic survival skills, how to find and nurture relationships with confidential informants, and how to identify common street and other drugs. Some organizations offer specialized training for narcotics agents at the local, state, and federal levels. The Drug Enforcement Agency (DEA), for example, provides training classes such as the Narcotics Supervisor Leadership Program and the Drug Unit Commanders Academy.
Other Helpful Skills and Experience
Narcotics officers must have effective communication skills with all types of people, possess the ability to gain the trust of sources, and have the physical and psychological ability to cope with stress on a regular basis. Officers must also be prepared to put themselves in dangerous situations and to deal with people from all walks of life.
Possible Job Titles for This Career
Narcotics Agent
Narcotics Investigator
Narcotics Officer
Featured Online Programs
Explore program formats, transfer requirements, financial aid packages, and more by contacting the schools below.
Narcotics Officer Salary and Outlook
Salary depends on the officer's rank, place of employment, experience, and education. In addition to regular pay, police officers typically receive an attractive benefits package, including medical, dental, and vision insurance. The Bureau of Labor Statistics reports that the median pay for police officers and detectives was $62,960 per year as of 2017.1 The BLS projects that employment growth for police and detectives will be 7% from 2016 to 2026.1 Narcotics officers are included in these statistics.
Related Careers
Research more law enforcement careers related to narcotics officers:
Frequently Asked Questions



Do narcotics officers need previous experience?


Agents generally start as entry-level police officers. More experience and training may lead to a promotion to a narcotics agent.





What type of schedule does a narcotics officer work?


Narcotics officers generally work long and irregular hours and should be prepared to work when necessary, including nights, weekends, and holidays.





What does a background investigation entail?


The background investigation for prospective narcotics officers is extensive and includes probing into the applicant's personal and professional history, including work experience, educational background, and references.




Additional Resources
---
References:
1. Bureau of Labor Statistics Occupational Outlook Handbook, Police and Detectives: https://www.bls.gov/ooh/protective-service/police-and-detectives.htm
A master's degree in criminal psychology focuses on how psychology applies to criminals and criminal contexts. Criminal psychology master's programs provide foundational knowledge of clinical…
Our ranking explores the top U.S. criminal psychology degrees of 2021 and provides a detailed guide to program requirements and career tracks.
Interested in pursuing a juris doctor? Explore our list of 2021 JD degrees to find excellent ABA-approved and accredited programs at top law schools.
Are you ready to find a school that's aligned with your interests?
Search schools to find the program that's right for you.