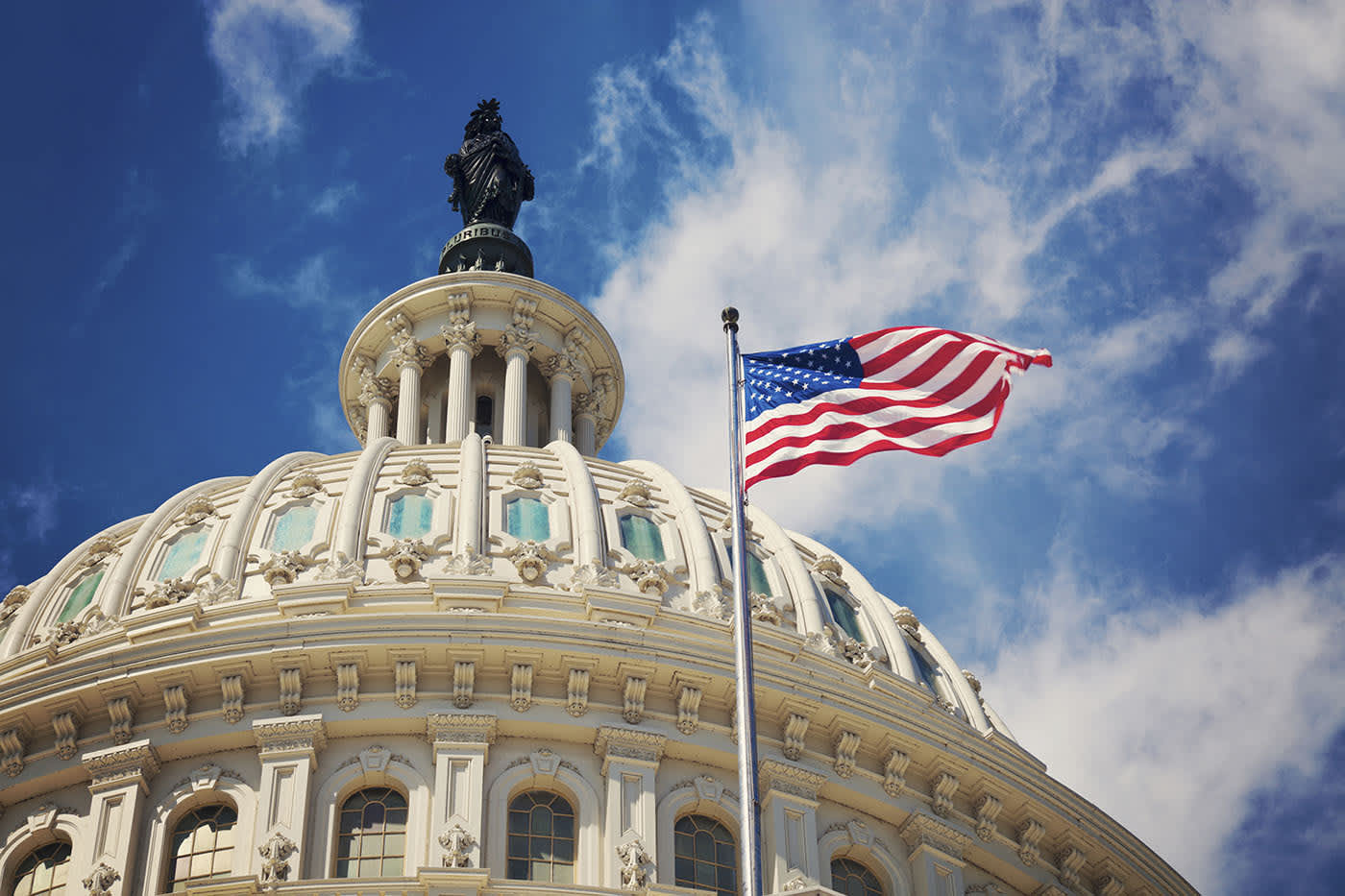 Paralegal Schools
CriminalJusticeDegreeSchools.com is an advertising-supported site. Featured or trusted partner programs and all school search, finder, or match results are for schools that compensate us. This compensation does not influence our school rankings, resource guides, or other editorially-independent information published on this site.
Are you ready to find a school that's aligned with your interests?
Popular States:
Enrolling in a school offering a paralegal degree program can improve your prospects of getting hired as a paralegal or legal assistant and can help increase your earning potential. A degree from an accredited college is often a requirement for earning a national paralegal certification such as the Certified Paralegal (CP), Certified Legal Assistant (CLA), and Registered Paralegal (RP). A bachelor's, associate's, or certificate from an ABA-approved school is often preferred by law firms but is not a requirement. Most states do not have specific requirements to work as a paralegal.
Below is a comprehensive list of paralegal school information by state for researching state-specific requirements, schools, coursework, salary, and job outlook for the paralegals across the United States. Simply select the state that is of interest to learn more.
Online Paralegal Schools or Campus-Based Paralegal Schools
When choosing the right paralegal schools for you, one consideration is whether to apply to online paralegal schools or campus-based programs. Both types of programs offer benefits and weaknesses. With online schools, you can save time and money from not having to commute to classes at the campus. It is also easier to keep your current job because online schools typically offer flexible schedules which lower the opportunity cost of lost wages. On-campus programs often provide more in-person contact with the professors and instructors and allow for more in-person interaction with classmates. On-campus programs typically have a better reputation in the workforce, although many schools do not explicitly state on the diploma if the degree was earned on-campus or online. There can also be a difference in tuition costs depending on whether the on-campus program is private or public. Most of the schools approved by the American Bar Association are on-campus programs. It can be helpful to request information from multiple schools to weigh your options. The American Bar Association provides a directory of their approved paralegal education programs.
Well Known ABA Approved Paralegal Schools
The School of Continuing Studies at Georgetown University has a Paralegal Studies Certificate, the only American Bar Association approved program in Washington DC. Students can choose the Evening Certificate Program (part-time, one year) or the Summer Intensive Certificate Program (14 weeks). Being in the country's capital, Georgetown University has many expert faculty who work within federal legal offices. Certificate students choose one of two tracks, General Legal Track or the Litigation Technology/ Legal Project Management Track.
Louisiana State University's Continuing Education program offers a professional Paralegal Studies Certificate, certified by the American Bar Association. Students have two enrollment options: full-time, which enables completion within a year, or part-time, which involves taking two classes per semester for two and a half years. Every student is required to complete a 150-hour internship with one of over 40 available sponsors. What makes the program at LSU truly unique is the fact that it is the only ABA approved non-credit paralegal course of study in the state of Louisiana.
Since 1972, the University of California, Los Angeles has been offering its students their American Bar Association approved Paralegal Training Program. Being one of the first programs of its kind in the United States, the faculty, facilities, and courses are difficult to match in quality and desirability. Over two dozen paralegals, attorneys, judges, and other legal professionals teach courses such as Contracts, Torts and Personal Injury, and Law Library Practicum. Students can complete all 17 courses within five months (Monday through Friday) or within 12 months (two nights a week). The UCLA Paralegal Training Program maintains its own job board so that both current and former students can locate potential employment with greater ease.
How to Choose a Paralegal School
Being a paralegal can be a great career option for those who enjoy doing research and writing, and who thrive in a fast-paced, detail-oriented environment. While having a paralegal degree or certificate isn't an absolute requirement to become a paralegal, employers are increasingly seeking paralegals who have at least an associates degree in paralegal studies.
If you're researching paralegal programs, you've probably come to the conclusion that there are many options, and might be overwhelmed with your choices. To help in your decision, below you'll find five of the top things you'll need to consider when choosing a paralegal school.
ABA-Accredited Paralegal Schools
The American Bar Association (ABA) provides an accreditation process for paralegal education programs. In order to be "ABA-approved," a paralegal school must undergo an extensive audit process and meet certain requirements in terms of curriculum, faculty, and more.
Choosing an ABA-accredited paralegal program ensures that you're getting a quality paralegal education. Additionally, many law firms and other paralegal employers strongly prefer paralegal candidates who have a degree or paralegal certificate from an ABA-approved program.
Paralegal Class Formats & Times
Paralegal careers are popular as a second career, and many paralegal students continue to work full-time while they attend paralegal school. Thus, many paralegal programs hold classes at flexible times, such as in the evenings. Some even offer "condensed" courses that can be completed over just a few several-hour sessions.
Online paralegal classes are also gaining popularity, and afford a good option for those who have other commitments that make attending classes difficult. While at this point, the ABA hasn't approved any fully online paralegal program, they have accredited some programs that offer a portion of their curriculum via the web.
Availability of Elective Paralegal Classes
While every credible paralegal program should include basic courses in areas such as legal research and civil litigation, most paralegal programs offer students the opportunity to choose a few elective classes - for example, in family law, real estate law, or criminal law. Many paralegal students enjoy being able to select classes in the areas they are most interested in working.
However, the number of elective choices can greatly vary depending on the program. Before deciding on a paralegal school, review the course listings to determine what elective choices are available.
Paralegal Internship/Practicum
Many paralegal programs require their students to spend some time performing paralegal work towards the end of their education. This is usually referred to as an internship or practicum, and allows the potential paralegal to gain first-hand experience working for a paralegal employer.
Different paralegal schools operate their practicums or internships in very different ways. When considering a paralegal program, the main factors to consider regarding internships or practicums are the length (how many hours are required) and whether or not the school offers placement or provides assistance locating a practicum opportunity. Consider choosing a school that does meet the second requirement, as locating your own paralegal practicum could prove to be difficult.
Networking Opportunities & Paralegal Job Placement Assistance
If you find a potential paralegal program that offers specific opportunities to network with current paralegals (and others in the legal field,) or job placement assistance, this program should likely move to the top of your list. In the current economy, bonuses such as these could make all the difference in your eventual search for a paralegal job.
Although the above considerations apply to all who are seeking a paralegal program, everybody will place different weight on each factor, and will also have other things to keep in mind when choosing a paralegal program (such as location, local reputation, etc.) However, one thing is certain - with the proper research and analysis, nearly everyone can locate the perfect paralegal program for themselves and their circumstances.
CriminalJusticeDegreeSchools.com is an advertising-supported site. Featured or trusted partner programs and all school search, finder, or match results are for schools that compensate us. This compensation does not influence our school rankings, resource guides, or other editorially-independent information published on this site.
Take the next step toward your future.
Discover programs you're interested in and take charge of your education.